Who does not have skin problems? If you're lucky enough, then good for you; but sooner or later, everyone will have to deal with an ever growing list of skin problems. While prevention is key, many of the skin issues listed below will be inevitable and you'll benefit from learning how to deal with these right now.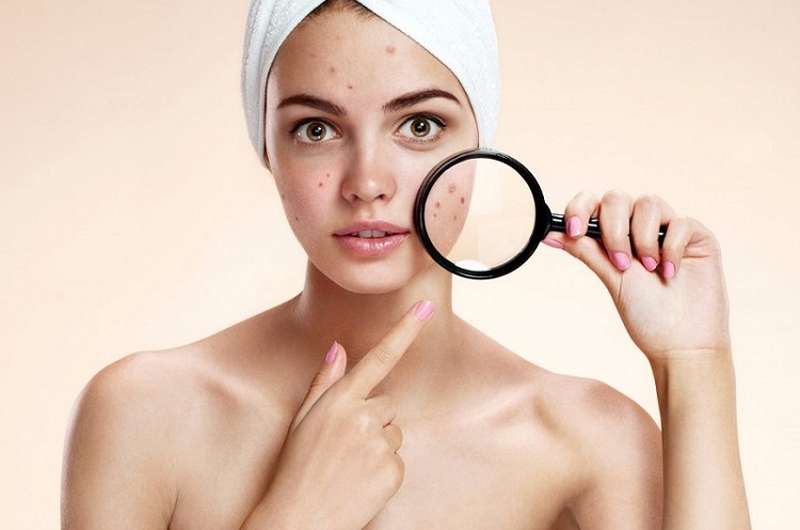 Easy Tips to Overcome Different Skin Problems
1
10 Best Tips to Deal With Skin Issues
Just as skin problems grow, some products do become necessary as you age, of which eye creams, such as Eminence Eye Cream, are a good example. Below are 10 skin issues and how best you can possibly cure them.
No. 1: Do not skip on a good moisturizer even if you have oily, acne-prone skin. If your skin is stripped with natural oils and left to tighten and dry out, your oil glands will overcompensate for the lost moisture and will tend to make your skin more oily than usual. Do choose a sheer, lightweight and greaseless moisturizer.
No. 2: Heavy moisturize dry skin. Some, particularly those with aging skin, have an issue with dry skin. If you want to prevent your skin from aging too soon, keep your skin moisturized to improve its elasticity.
No. 3: Load up on antioxidants to address lifeless complexion. A beauty routine, young or aging, will never be complete without antioxidants. Look for products that will provide you with three of the most powerful antioxidants that you can derive from a cream, which is vitamins C, E and B3. By powering up your skin cells and improving blood circulation, these ingredients put on a natural glow to your skin.
No. 4: Fold in ceramides and aloe to thicken aging skin. Thinning skin is characteristic of aging skin. When you have mature skin, make sure that your cream helps repair and restructure the damages in the skin matrix.
No. 5: Brighten dark spots with products that contain lightening ingredients. If dark spots are giving you hard time getting a blemish-free skin, lighten up with products containing whitening ingredients such as licorice and kojic acid. Whether you choose to use a product that also brightens your overall complexion or just to spot corrector, you will want to skip the hydroquinone, a suspected carcinogen, for now.
No. 6: Use a brightening cream to resolve uneven skin tone. A CC cream will give you a great coverup, even for your under eye dark circles. However, if your uneven skin tone fails to improve, you may want to get your dermatologist to check it as other skin diseases may be causing your skin to be blotchy.
No. 7: Get sufficient amounts of sleep to relieve hyper pigmented and puffy eyes. Under eye dark circles are caused by busted blood vessels leaking fluids underneath your eyes. While a product such as Eminence Eye Cream may help, nothing beats getting your eyes rested with sufficient sleep.
No. 8: Smoothen out the appearance of fine lines and wrinkles. When you see a crease, you know it's time to use an anti-aging cream. When is it enough? It's when it addresses your most pressing skin issues, other than simply flooding your skin with emollients and skin conditioners.
No. 9: Firm up sagging skin with regular exercise. Keeping skin moisturized and availing of clinic-based skin treatments certainly help pull up skin, improve elasticity and keep it from becoming loose. However, other than the natural muscle loss experienced with age, being a couch potato is one of the major causes of sagging skin. Tighten that muscle-skin bond with regular exercise.
No. 10: Tighten pores by getting on a proper skincare regimen. Large pores can make you more prone to acne. It also leaves your skin rough, uneven and dry. Add an alcohol-free toner in your daily and nightly beauty regimen to temper your pores.
Conclusion
While it's true that almost every skin issue has been designed a prescribed product formulation, healthy lifestyle will continue to be a requirement in addressing your worst skin issues. Eat well, exercise, sleep at least 7 hours daily and you'll be on your way to smoother, blemish-free skin.
Author : Jazz Pollard
I'm a post-graduate in English literature, a writer and beauty researcher, with over a decade of experience researching and writing as a profession and as a passion. As a beauty blogger, I write articles on beauty and makeup -- related topics, including makeup tips, skincare issues, anti-aging issues, eyelash enhancers, Lip Plumpers and best makeup tips and tricks, and use the power of self-motivation in my writing.
ANY IDEAS ABOUT THIS TOPIC?