Traditional laundry detergent can be filled with toxic chemicals and artificial fragrances. But have no fear, making your own laundry soap is simple, cheap and empowering! Your clothes will come out clean, really clean. Not just soaked in chemicals and fragrances.
This detergent recipe is simple and cheap. You can buy all the ingredients for about $12. That will give you enough supplies for 3 full batches (look for castile soap in 3-bar packs) and each batch will yield enough for about 48 large loads of laundry!!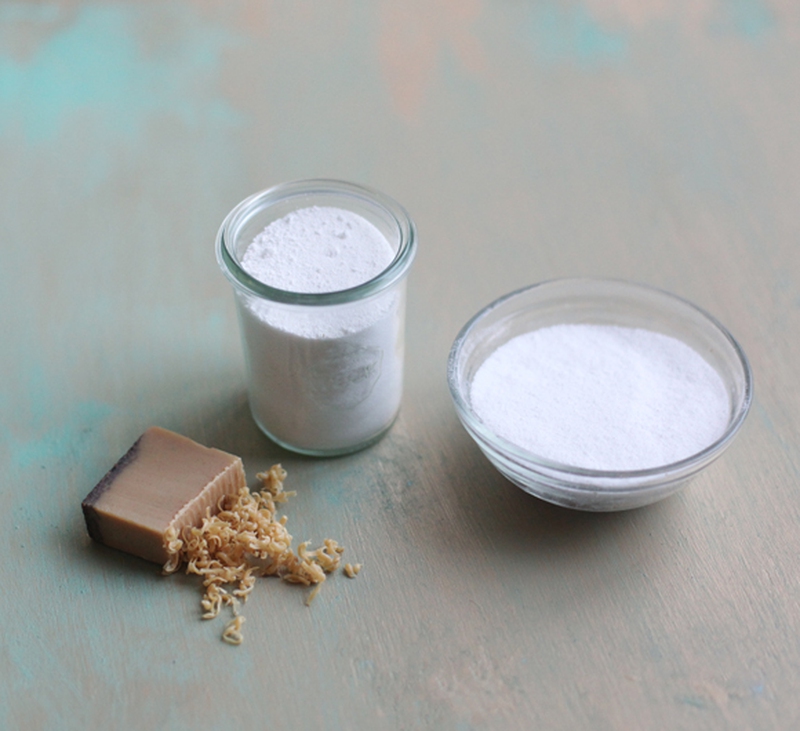 How to Make Natural Laundry Detergent
1
Ingredients
1 Cup of Washing Soda

1 Cup of Borax

1 Bar of Castile Soap, grated
2
Instructions
Combine all ingredients and store in an airtight container (non-metal)

Use approximately 1 tablespoon per load of laundry.
3
Tips:
Instead of grating the castile soap by hand, cut it into chunks and put it in a microwave safe bowl and heat in microwave for 30 second increments, watching closely. When it starts to "swell" and all the corners are rounded and melty looking, remove from microwave and let cool to room temperature. The texture changes and you can now just crumble it up. OR, throw it in your food processor!
ANY IDEAS ABOUT THIS TOPIC?