Pollutants and changes in climate can take your rosy red lips and turn them into shriveled blooms. Besides looking drab and dark, they could also hurt quite a bit. With some home care and special attention, however, you can easily rejuvenate and revive them. Plus, you can do all of this without using any expensive OTC lip balms. Instead you can use these time-tested home remedies for dark lips to heal your dry lips and make them rosy and healthy like they should be. If you were born with lips that are dark, there are medical treatments you can use.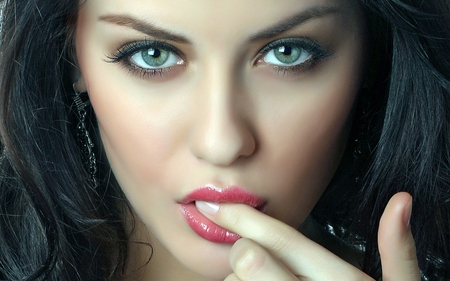 Dark Lips Treatment
1
Moisturizing your lips
The key to having soft, pink lips is intense and frequent moisturizing.
You can use a hydrating lip balm that you love during the day and use a layer of petroleum jelly at night. During very cold or hot weather, this is especially important, since these conditions can cause your lips to be flaky and dry.

If you like moisturizers which are more natural you can try coconut oil, cocoa butter or even olive oil. Besides, you can also put glycerin on your lips with a cotton swab before bed each night to keep moisture and get rid of dark lips.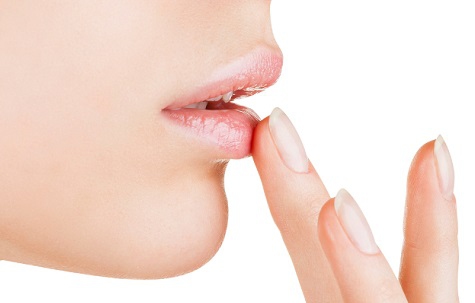 2
Use a toothbrush to exfoliate
Exfoliation regularly with a toothbrush is a very effective dark lips treatment to get naturally pink lips. Take a soft-bristled toothbrush and dampen it, then gently ruby your lips in circular motions. This will slough off the dead skin and stimulate blood flow to your lips, making them pink and soft.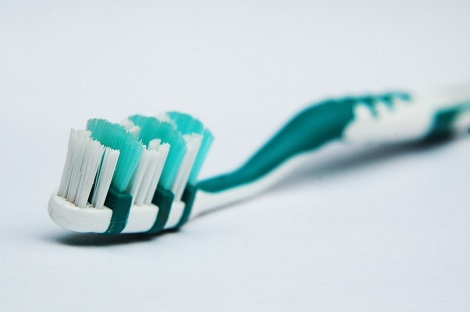 3
Try homemade scrubs
Another way to exfoliate your lips is to make a homemade sugar scrub.
Mix 2 tablespoons of coarse white or brown sugar with 1 teaspoon honey and 1 tablespoon organic coconut oil.

Apply some of this mixture on your lips and rub it gently for 30 seconds to 1 minute before using warm water to rinse it.
4
Massage with ice
One great dark lips treatment is to massage your lips with ice. Just rub your lips with an ice cube for 1 or 2 minutes, then pat them dry and put a moisturizing cream on. This works because the ice will improve blood flow, take away dirt to give your lips a lighter and redder appearance.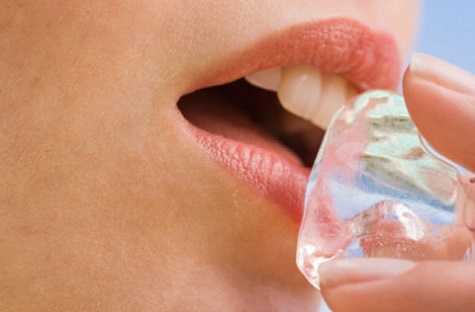 5
Drink pomegranate tea
This is a great dark lips remedy. It is able to moisturize and nourish lips that are dehydrated and dry so as to help bring back their natural pink color.
Mix a tablespoon of ground pomegranate seeds with a bit of milk cream and rose water. Put this paste on your lips, gently scrub for a few minutes, and then wash off with lukewarm water. Do this once every day.

Alternatively, mix equal amounts of carrot juice, pomegranate juice and beetroot juice. Put this on your dark lips once per day.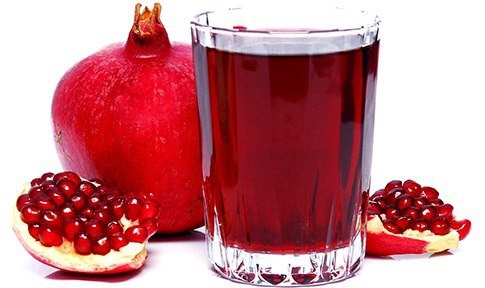 6
Use lemon and honey
Lemon can moisturize and naturally lighten dark spots and patches on the lips.
Make a mixture of a half teaspoon each of glycerin, lemon and honey. Put it on your lips at bedtime and do this daily until you see positive results.

Or you can squeeze and apply some lemon juice on your lips before sleep every day. After 1 to 2 months, you will see the changes.

Alternatively, you can sprinkle some sugar on a slice of lemon and exfoliate your lips with it to bring the glowing lips back.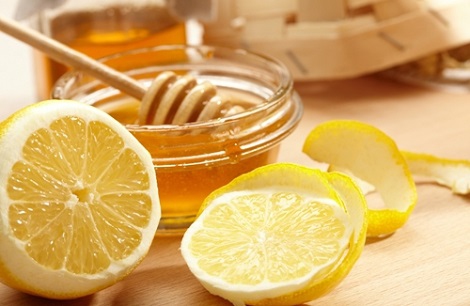 7
Try berries
Strawberries and raspberries have vital vitamins and minerals which are very essential to keep your lips healthy and vibrant. Both of them can turn dark lips into lips that are rosy pink.
Mix a half tablespoon of raspberry juice with a bit of Aloe Vera gel and honey. Put this paste on the lips and gently scrub, then leave it on for 10 minutes. Rinse with lukewarm water and do this 3 to 4 times per week.

Mix a tablespoon strawberry juice and 2 tablespoons of petroleum jelly. Use this as a lip balm twice each day.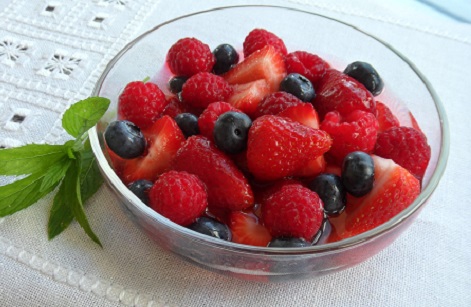 8
Other natural dark lips treatments
Don't smoke: Nicotine will cause discoloration of the lips, let alone that smoking is known to cause cancer and other diseases.

Limit coffee consumption: excess coffee and tea consumption can turn lips black and stain your teeth. Keep your caffeine consumption low to avoid darker lips.

Keep out of the sun: Exposure to the sun will cause lips to darken because of the increased amount of melanin in the lips. Make sure to use products with SPF/UV protectors on your lips if you are spending any time outside.

Avoid sucking your lips: Licking or sucking your lips to keep them wet will only dry them out further and lead to darkening. Besides, biting your lips should also be avoided since you can risk damaging them.

Take makeup off before bed: One of the most common reasons for dull lips is not removing makeup. Just putting a bit of almond oil or olive oil on a cotton ball and rubbing your lips gently can do the work.
9
Try medical treatments
Laser treatment for dark lips is rising in popularity. It might need 1-3 treatments to lighten up your lips and each treatment will take about 6 weeks.
This dark lips treatment will first numb your lips with topical anesthetic cream and then a nano-second laser system is used. After this treatment, your lips might swell up for 1-2 days and then start becoming pink naturally.
Warning: It is not highly recommended to use this treatment, as lips are very sensitive and could be badly affected quite easily. The laser treatment can leave burn scars and make your lips uneven. Natural remedies are always best for treating your dark lips since there are no bad side effects.
ANY IDEAS ABOUT THIS TOPIC?