Hosting a nice college party isn't difficult if you have some great college party themes in mind, you could organize a Hawaiian luau, PJ, classic children's literature, gangsters and flappers, masquerade, video game, wild west or a formal party.
10 Great College Party Themes Ideas
College parties are extremely fun, only when you have lots of exciting themes. Here are some fantastic college party themes that can help you throw some of the best parties your college has ever witnessed.
1
Party in Your Pajamas
Partying in your pajamas is always fun and relaxing at the same time. Ask all the people you are inviting to come in their PJs or their sleeping suits. Make sure to have lots of comfy cushions and pillows in your room. You could also have some booze and get a little drunk while partying with your buddies. Besides that, it is important to have some other beverages along with water. Moreover, you must have enough food to feed all your guests.
Tip: A relaxing time with friends, wearing comfy PJs is certainly a good idea.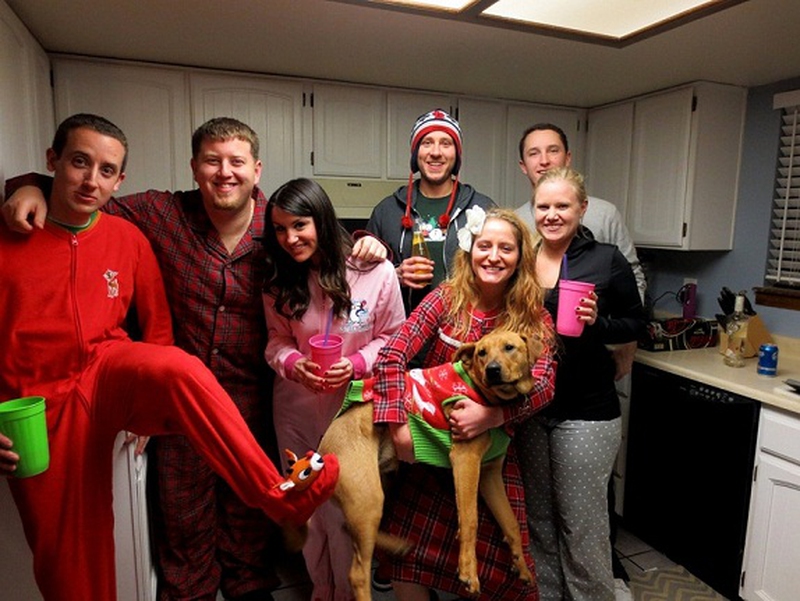 2
Angels & Devils
The angels & devils theme is quite popular. You need to decorate one room of your hostel as heaven, and the other as hell. For heaven, you need to make it look pretty and serene. You could decorate it with photos of gardens, flowers, angels and beautiful meadows. While for hell, you could use photos of fire, flames, blood, devils and everything gore. Moreover, you need to ask your friends to dress up as devils or angels, and have fun playing those parts.
Tip: Engage with all your buddies who are dancing to your favorite tunes, dressed up as sweet angels and naughty devils.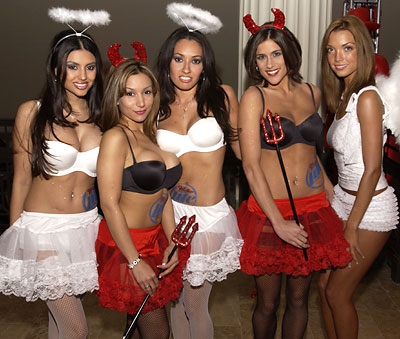 3
Bring Hawaii to Your Dorm
If you cannot go to the gorgeous beaches in Hawaii, why don't you bring them to your college dorm? Yes, you could do that by throwing a Hawaiian luau themed party. You need to decorate an area of your house or college dorm as a beach. You could get some sand, decorative palm trees and toy coconuts for creating that feel. If that's too expensive for you, you could post a huge picture of a Hawaiian beach in the background. Remember, to dress up in Hula skirts, bikinis, Hawaiian shirts and shorts.
Tip: Dressed up as Hawaiian people, enjoy yourself while sipping some delicious cocktails.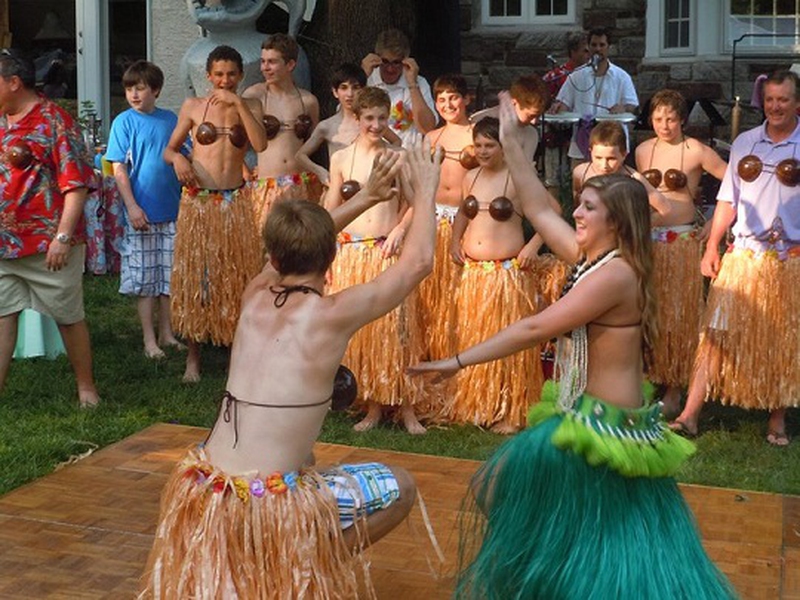 4
Time to Act as The Godfather
Why don't you throw a gangsters and flappers party to add a different flavor to your parties. Ask everyone to dress up as the 1920s gangsters, wearing a fedora, suit, tie and maybe grab a gun, but of course not the real one! If that's not your style, you could dress up as the more hip gangsters that are seen nowadays. Moreover, it is a good idea to keep a password that your guests must tell the bouncer outside before entering in. to give your house an old fashioned look, use lots of kegs. You should have lots of wine, whisky and beer on the menu as well to make this party a complete hit.
Tip: You could act as your favorite gangster from the classic movies you used to watch as child.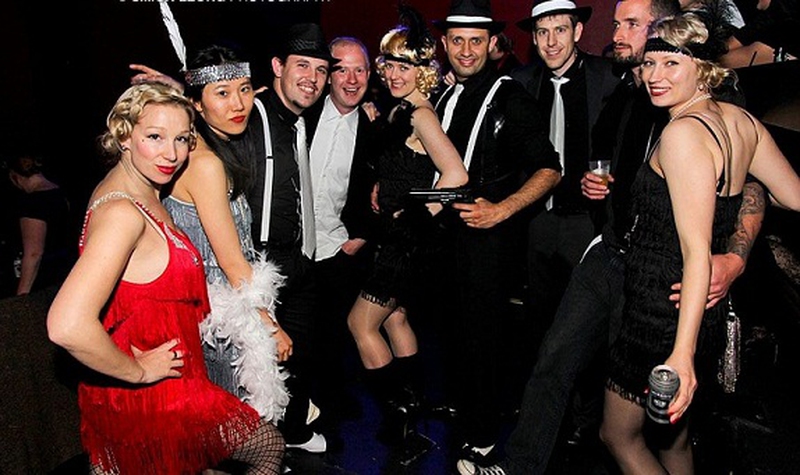 5
Organize a Masquerade Party
A masquerade is an inexpensive and a great party idea. You and your guests could dress up in any outfit you like and complement it with a nice masquerade mask. These masks can be easily found at one dollar shops, or other party stores. You could also create the masks at home using beads, brooches, cardboard and feathers. For decorating the room, you would need balloons, shimmery decorations and ornaments, and perhaps a few feathers.
Tip: Have fun interacting with your crush without letting her know it's you.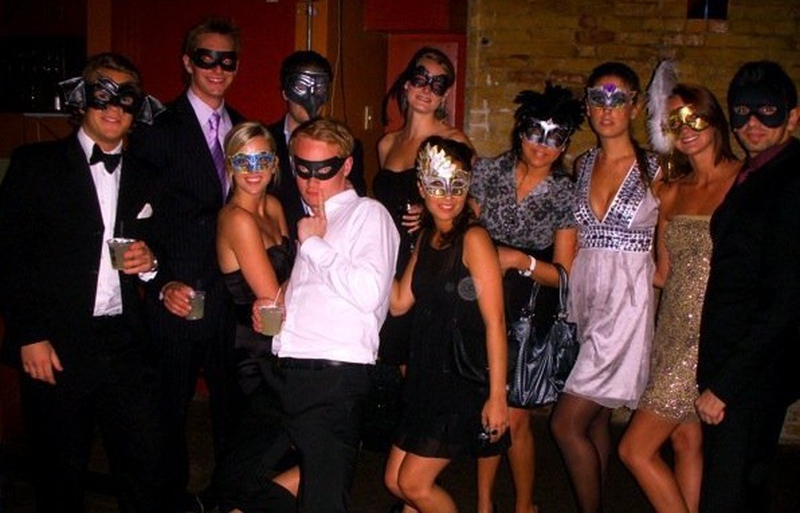 6
Video Game Theme Party
A video game themed party could make you quite popular in your college. You could ask a gaming zone to give you some of their gaming consoles and televisions on rent for a night; or you could ask your friends to bring their consoles to your dorm room. Some good video games for guys are Nathan Drake, Altair, Revolver, Otacon, Raiden and Victor Sullivan. For girls, you could play Elena Fisher, Lara Croft, Kitana, Nariko and Female Assassin.
Tip: Compete all night with your friends, playing your favorite games and munching on your favorite snacks.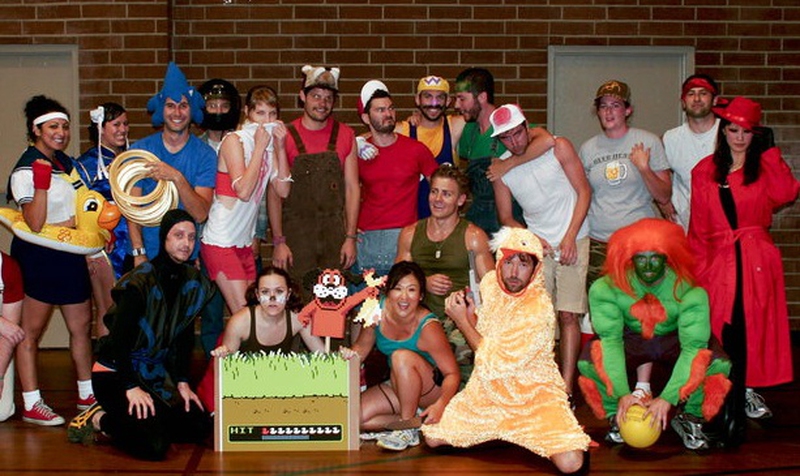 7
Color It Bright or Classy
A colorful or color-free part could also be quite successful. For a colorful one, you need to decide on a specific color and use its different shades in the party decorations, invites, food, and your dresses as well of course. For a color-free party, you need to opt for a black and white theme. Everything from your attire to decorations and the party invites need to be in black and white. Don't worry about your colorless party looking boring, as black and white is classy and that never gets old.
Tip: Go funky or classy and host a fun filled party for your buddies.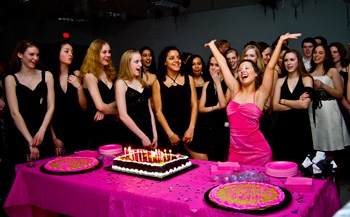 8
Be a Cowboy for a Day
If you love Texas and the wild west, then you should host a wild west themed party. It will definitely turn out to be a big success! You need to bring in some fake cactus plants, huge wooden tables and some desert themed posters. You and your guests should dress up as cowboys or cowgirls, wearing cowboy boots, plaid shirts, leather skirts or leather pants. You could also carry some fake guns around to add a more realistic feel to your party.
Tip: Bring out your hidden inner gunman or cowboy for a day and enjoy mingling with your friends.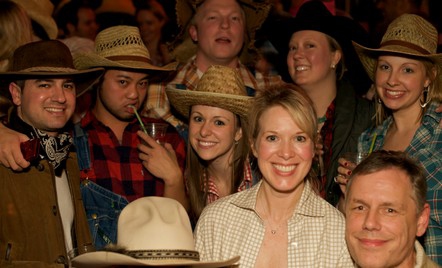 9
Relive Your Childhood
You could also host a classic children's literature themed party. You could choose a specific story and ask all your guests to dress up as one of its characters. However, it is better to let everyone pick characters from their favorite children's story and dress up accordingly. It'll be nice reliving your childhood by having the three bears, Snow White, the evil queen, red riding hood, little mermaid and Prince Charming in your house.
Tip: Bring all your favorite story characters to life under one roof for a day!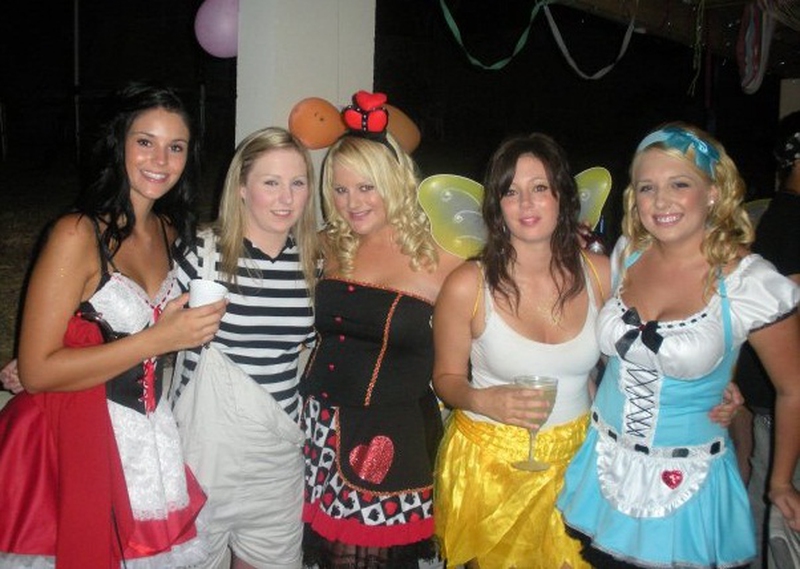 10
Be Smart and Classy
A formal party is a good idea as well, as it will give you and your friends a break from the casual jeans and Tees. Dress up in formal and gorgeous, long, flowing dresses. Guys could wear tuxedos or smart suits. You would need to serve a proper three course meal to your guests, making sure to serve them with some classy champagne.
Tip: Bring a Shakespearean touch to your party and keep it nice and elegant.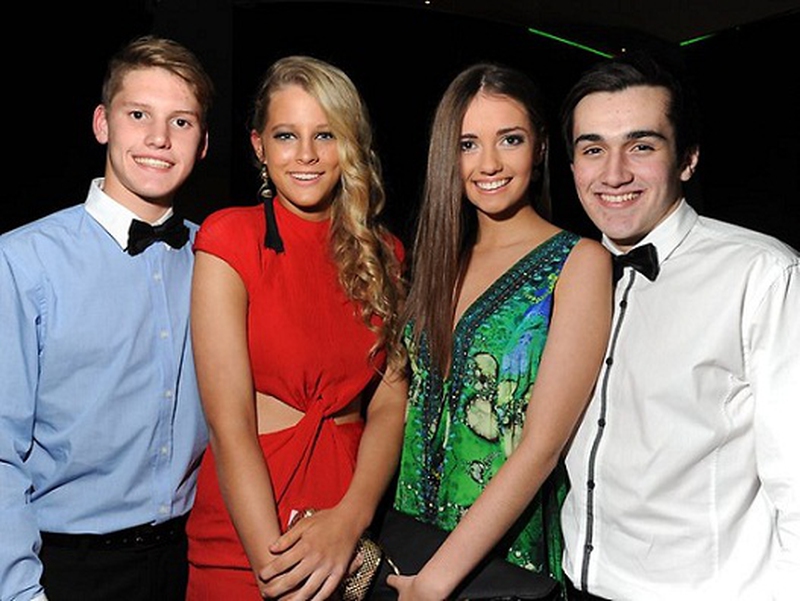 ANY IDEAS ABOUT THIS TOPIC?