All across America, people want to look their best, from head to feet. Every day, thousands get manicures, trying to make hands (and nails) look better than before.
Unfortunately, some do not have the time to book manicures or spend the time necessary to get one. If you suffer from chipped or broken nails on a continual basis, or are searching on how to grow nails fast, give coconut oil a try. Coconut oil, due to its moisturizing and strengthening abilities, has earned a stalwart reputation among manicure experts and anyone interested in nail growth.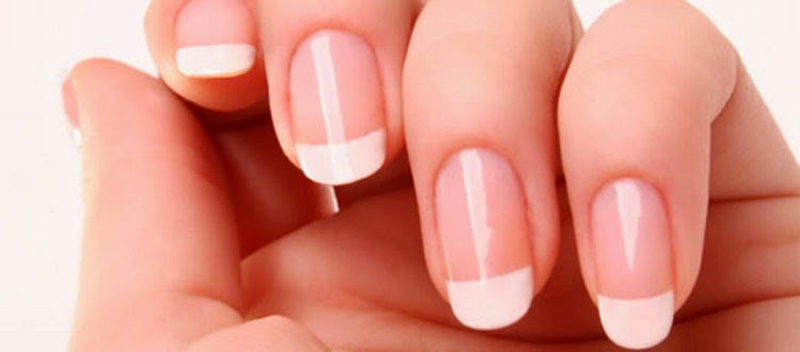 Benefits of Coconut Oil for Nails and How to Use
1
For longer nails
For anyone interested in nail growth, or if you want to know how to grow nails fast, look no further than coconut oil. Coconut oil, coupled with healthy eating, can enhance any nail and promote nail health.
Massage: In order to use coconut oil for nails, massage the hands and nails, in a circular motion, with warm coconut oil before sleep (make sure to use extra virgin coconut oil).

Soak: Another method is known as a nail soak, which provide much nutrition to your nails. A nail soak involves ¼ cup of coconut oil, ¼ cup honey, and 4 drops of rosemary oil. Mix these elements together and microwave for 20 seconds. Then let your nails soak in it for a quarter hour.
2
Cuticle care
Coconut oil for nails also helps with cuticle care. Rubbing some coconut oil around the nail and allowing it to sink into the cuticle strengthens the cuticle and moisturizes the skin, leading to healthier looking skin. This gets rid of hang nails, poor nail growth, and cures rough and torn cuticles.
A simple time to moisturize the cuticle is right before bed.
Note: Also, healthy eating is essential to good cuticle care. This diet consists of proteins, vitamins, minerals and healthy fats.
3
For nail fungus
Coconut oil for nails also gets rid of some undesirables: nail fungus. This fungus is more common with runners, and individuals who sweat a lot, walk barefoot, or use communal showers.
One remedy for this fungus is coconut oil, which consists of some much needed nutrients for the nail and cuticle. This oil not only moisturizes and conditions the skin and cuticle, but it also strengthens them.
How to use: If a fungus appears, clean the area and dry. Then apply coconut oil the area and massage it into the skin. Repeat this process twice daily until the fungus vanishes.
Other Beauty Benefits of Coconut Oil
Coconut oil is not only used in dealing with how to grow nails fast, or how to care for cuticles and fungi. It also has been used as:
Hair mask—run the oil over the hair after a shower and place in a bun, wait five minutes and rinse, to bring back moisture

Body oil and lip balm—coconut oil acts as a moisturizer to the skin and you can apply it directly on body or lip

Under eye cream—a cheaper alternative to expensive eye cream that moisturizes the skin

Frizziness protection—placing a pea sized drop of oil to the hair from mid to end to keep the hair from frizzing

Highlighting skin—through moisturizing and also as a makeup remover

Body scrub concoction—consisting of coconut oil and sea salt or sugar moisturizes skin while removing dead skin; and it also act as shaving cream.
ANY IDEAS ABOUT THIS TOPIC?