In the ever changing world of fashion, it is hard to keep track of what is the latest trend. When you get invited for a cocktail party, the dress code is always mentioned as cocktail attire. You are then left in a frenzy wondering what to wear. So what is cocktail attire? It is something that's between casual wear and business wear. Knowing some basic dressing codes help ensure you wear proper style and spice in your cocktail attire.
Part 1: Basic Rules for Cocktail Attire
Although it can be tricky to pick out your cocktail attire, there are some basic rules helping you make your selection more easily. At least you are not in wrong one.
Dress codes are usually mentioned for events and made for certain occasions. Usually, these rules are hard to break but easy to follow, it is best to stick to them. A personal touch can be added to the dress code, but one should not over-do it or be too creative. Sticking to the code, you are in a way showing gratitude to your hosts. Otherwise, you can stick out like a sore thumb. If your dress code is remembered, it is because either it was perfect or completely the opposite.
Being in the proper dress code helps to blend in with the guests and the event does not bore you. If you have doubts on what to wear, the best thing is to ask the hosts. They are more than willing to help and avoid any confusion.
If that does not help, over dressing is better than being under-dressed. But don't go over-board with it; also do not wear a tuxedo for a birthday event.
Part 2: Cocktail Attire for Men
Although men do not have too many options when it comes to dressing up, choosing the right cocktail attire for men can be difficult. Below are some suggestions:
1
​Formal cocktail party
This is the easiest cocktail attire to dress up in. There is no doubt on what you need to wear. Occasions like charity dinners, galas and association events have this dress code and it is usually black tie dress. Just remember not to go too far unless you want to stand out poorly amongst the smartly suited men.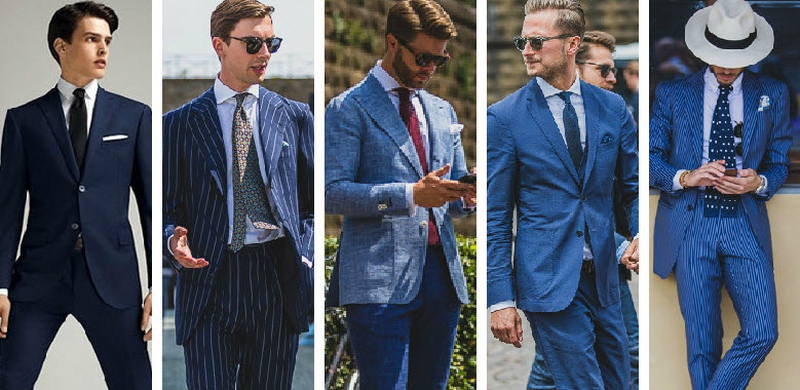 2
​Informal cocktail party
This is where it gets difficult, as the dress code is semi-formal. You can get a clue to the dress code on the way the invitation was sent. If it was a printed invitation card, it is more inclined to formal. However, if you were called on the phone, you can dress up in dressy coat and trousers. You can also choose to wear printed dressy shirt or solid color with a tie.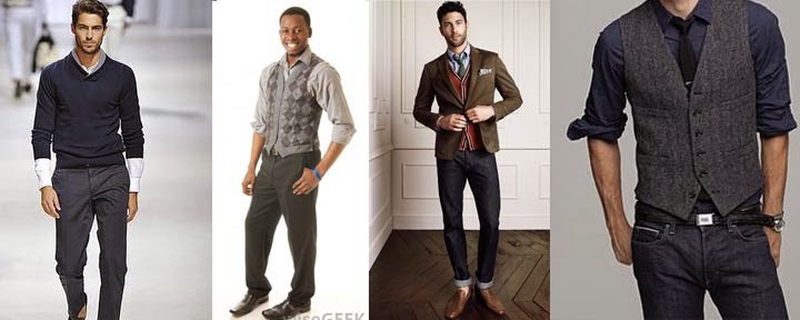 3
When in doubt
If you feel a little confusion, the best option is to ask the hosts what they would prefer the guests to wear. Some other pointers to keep in mind when choosing a cocktail attire are:
The colors can change depending on the season. You can choose light color and fabric for events in spring and summer. For fall and winter events, you can choose darker and subtle tones for your attire.

When the event is in the evening, it usually calls for formal attire like suit and tie. For a day event, you can dress in a dress shirt with blazer or khakis.
4
​Footwear
The footwear is less complicated, as you will have to wear tie up shoes or loafer type. The socks have to match the color of the trousers, avoid wearing white socks. Do not wear boots or sneakers to such events.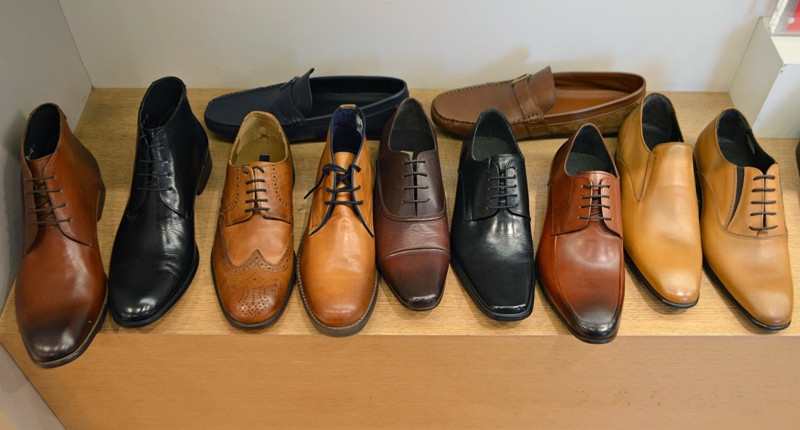 5
For more details, click HERE to find more.
Part 3: Cocktail Attire for Women
Women have a lot of options when it comes to cocktail attire and sometimes it can get confusing. Given below are some options you cannot go wrong with.
1
​Mini-dress
You cannot go wrong with a mini dress for such an event. When paired with the right footwear like pumps, a smart blazer and a clutch, you are ready.
2
Knee-length dress
If you are not the mini dress types, a longer length with a fitted look can look very chic. The accessories should be kept to a minimum and the heels can also be kept to minimum. A strand of pearls looks the best.

3
​Midi dress
Midi dresses, also known as tea-length dresses, are gradually becoming one of those cocktail attire choices. This dress demands dressier accessories which add sparkle to the attire and is perfect for an evening event.
4
​Suits
These are less conventional choice for cocktail attire, however, very much acceptable. Suits can be teamed with satin camisole or silk blouse or you can wear a jumpsuit with appropriate heels and accessories.
5
Shoes and accessories
Shoes or footwear is an important part of the entire cocktail attire, so that it complements the dress you are wearing. Unless you want the footwear to be the highlight, you should keep the heel height and flashiness at minimum. This will ensure that the outfit is highlight. Dressy sandals and ballerinas are acceptable, but flip flops and sneakers are a strict no-no.
Accessories should be kept simple and minimal. A single classic piece of jewelry which either catchy or matches the outfit can work wonders. Instead of decking up on accessories, try to stick to a gorgeous ring, stunning watch or beautiful earrings.
ANY IDEAS ABOUT THIS TOPIC?