Either you have collected wild mushrooms on a walk, or grown in your yard or received some as a gift, this delicious protein can be preserved for a long period of time provided you know the basic rules. Then you may have the question "can you freeze mushrooms?" Fresh mushrooms can be refrigerated for about a week. If you cannot use it during that time, then learning how to freeze it is definitely worth it.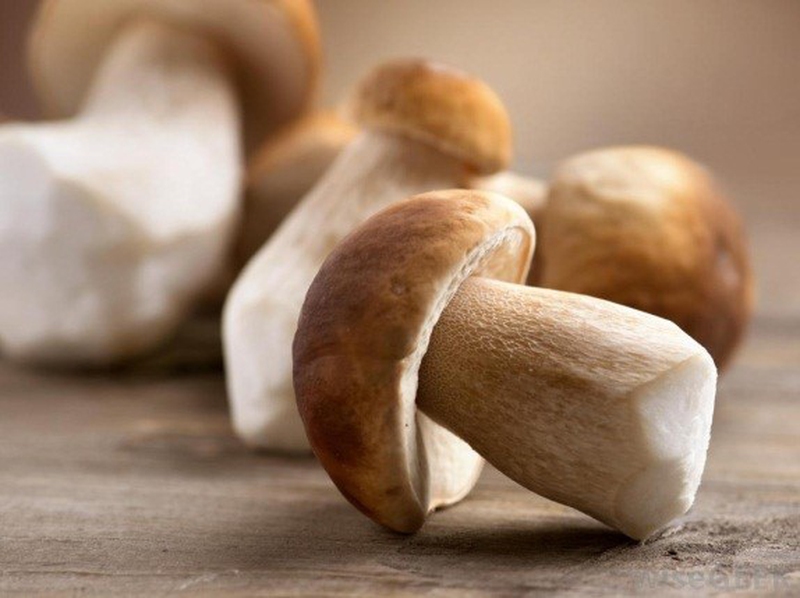 Can You Freeze Mushrooms?
Many people wonder if mushrooms can be frozen or not, but technically you can freeze anything. The most commonly available fresh mushrooms are white button mushrooms but these are not high in flavor profile. Crimini, portabella and shiitake, identified by their umbrella shaped caps, are the types with heartier flavors. Oyster mushrooms don't take up a lot of cooking time and are more fragile. Any of these types can be stored, but it's better to cook them before storing. It is believed that freezing destroys the cell wall of fresh mushrooms which results in a pretty mushy texture.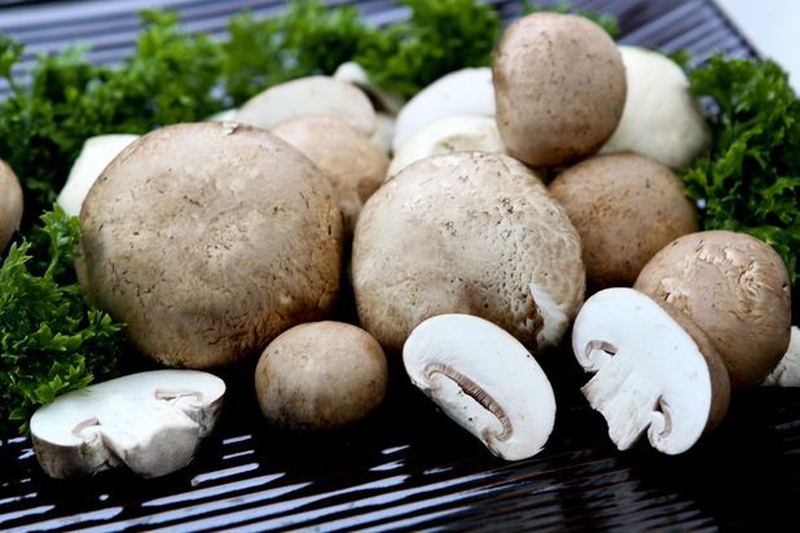 How to Freeze Raw Mushrooms
2
Chop cleaned mushrooms into slices or dices. Make sure a piece is not thicker than ½ inch.
3
Spread the mushrooms on a wide plate or tray in a single layer, make sure they don't overlap each other. Freeze it for two hours.
4
Now transfer them in a freezing container. Since they have been frozen in a single layer to keep them seperate, they will be detached to each other in the container.
How to Freeze Cooked Mushrooms
2
Chop cleaned mushrooms into smaller pieces. And these pieces have to be smaller than those in the raw method.
3
Heat a little of oil or butter on medium heat and add the mushrooms, stirring until mushrooms release the liquid and absorb it again.
You can also steam the mushrooms (instead of frying). Steamed mushrooms last around 3 months longer than pan fried ones. The steaming time for the different kinds of mushrooms is 5 minutes for whole mushrooms or 3 ½ minutes for buttons or quarter sized mushrooms or 3 minutes for sliced mushrooms.
4
Cool the cooked mushrooms at room temperature. Transfer the cooled mushrooms into freezing containers. Recommended container size is not larger than a cup, as not more than that could be used in a dish, right?
Tips
The way to be successful with frozen mushrooms is to begin with the freshest ones you can find. Better options of mushrooms for freezing should look and smell fresh. Avoid the ones that have any dark spots, signs of decay or are dried out. The odor should not be rotten.

As mushrooms are mostly water and if you freeze them raw, they are more likely to become mushy. Mushy frozen raw mushrooms would do fine in soups, casseroles and stew, but this is not the best outcome you would want. So, cooking them before freezing would be good if you have enough time.

Excess moisture is absorbed by the mushrooms if you clean them by soaking. That's why avoiding the soaking.

Make sure not to store portabella mushrooms in airtight containers in your refrigerators. This can lead to condensation and early rotting.
ANY IDEAS ABOUT THIS TOPIC?