From having them, to housing them, to keeping them healthy and happy—babies aren't cheap. According to the U.S. Department of Agriculture's annual report Cost of Raising a Child, parents can expect to pay between $12,600 and $14,700 a year for child-related expenses—that's 2.6 percent more than in 2011.
A middle-income family (making between $60,640 and $105,000) can expect to spend about $242,080 on their bundle of joy over the next 17 years, not counting college. That's a lot of baby booty. So whether you've already got a bun in the oven or you're hoping to get pregnant in the next few years, we've decoded the hardest hitting costs and what you can do to be better prepared.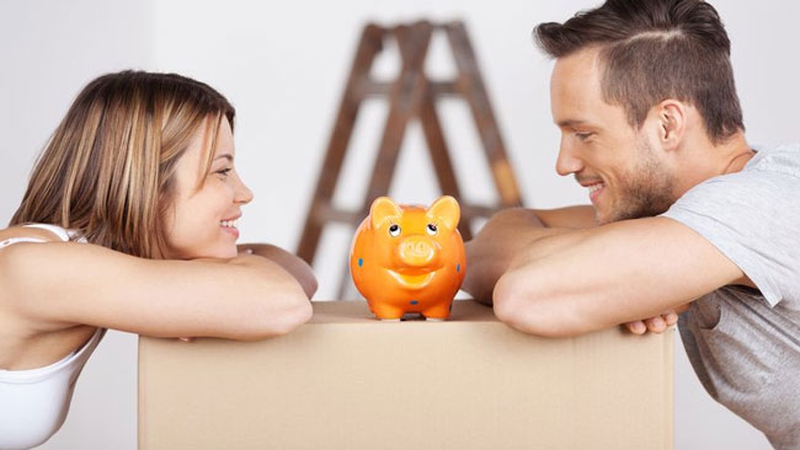 Part 1
1
Dough for delivery.
Before you can celebrate your baby's first birthday, you have to get through the delivery. On average, U.S. hospital deliveries cost about $3,200 per stay, according to the Agency for Healthcare Research and Quality Healthcare Cost and Utilization Project. Check your health insurance policy's coverage for labor and delivery, and make sure you've stored up a stash in your savings. You also want to plan for the unexpected, as delivery costs can greatly increase should complications arise.
2
The hefty cost of housing.
Paying for your new child's home is the most expensive part of the raising-your-kid equation, according to the USDA report. Housing accounted for 30 to 33 percent of the total cost over 17 years (or about $71,820), the report says. Where you live in the U.S. also affects your spending. The urban and rural areas of the South have the lowest child-rearing expenses; the urban Northeast has the highest, followed by the urban west and Midwest, according to the USDA.
3
Child care and education.
Get ready—about 18 percent of your child-rearing expenses will be going toward child care and education costs, the USDA report says. In the U.S., the annual fees for full-time child care for an infant range from $5,000 to $18,000, according to a report by the National Association of child care Resources and Referral Agencies. If you don't have family members who can help with care nearby, it's important to start saving now for the cost of child care.
4
Your shopping bill.
Food for your new arrival will cost about 16 percent of your expenses, and possibly more depending on your diet preferences. Then there's your diaper costs. It is estimated that a baby will need about 6,000 diapers during the first two years of life—at a cost of about $1,500 for disposables, or $1,000 for organic cloth diapers, according to Real Diaper Association.
5
Family travel.
Family-related travel accounts for about 60 percent of total transportation expenses (which includes monthly payments, gas, repairs, insurance and public transportation costs), according to the USDA report. Remember, gas alone is a steep cost to figure into your budget–whether its getting your little one to school or on their first road trip, it's costly. Of all of the cities in the lower 48 states, Chicago has the highest priced gasoline at $3.92 a gallon, according to the most-recent Lundberg Survey. Tucson, Ariz., has the lowest at $3.27.
6
Health care costs for kiddos.
Health care expenses for a child doubled in 2012, according to the USDA. Since 2009, healthcare spending is increasing at some of the fastest rates in history, with average increases more than 30 percent, according to new findings from Intuit Consumer Spending Index.The average household spent approximately $4,220 per month in the first three months of 2013 compared to $3,870 during the same period in 2009, according to the Intuit research.
While the above considerations are just some of the hard-hitters to plan for, don't forget there are plenty of hidden costs of raising a little one that you'll discover along the way—for example, clothing, extra-curricular activities and technology. Check out the USDA's cost of raising a child calculator to really get a gauge for your own family's costs, and start saving.
ANY IDEAS ABOUT THIS TOPIC?