Everyone knows what a sandwich is, but have you tried them all? Here are 10 delicious sandwiches you might never have heard of. Bon Appetite!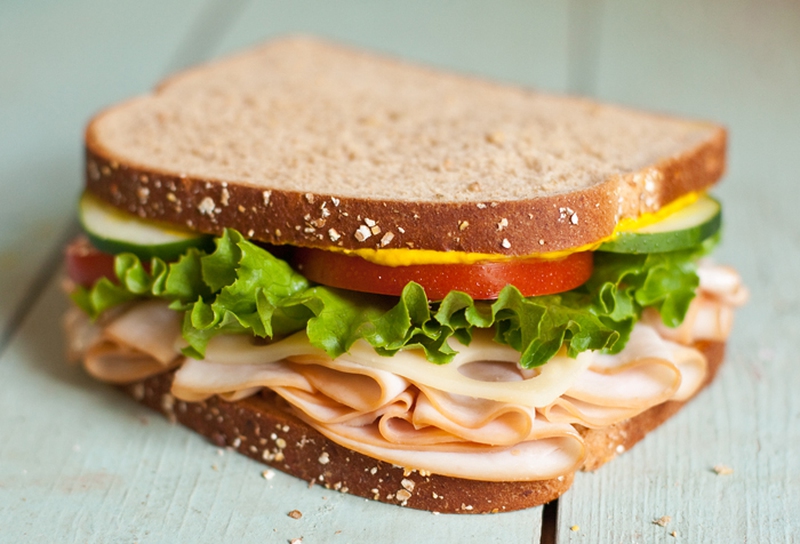 Part 1
1
The Kentucky Hot Brown at The Brown Hotel
The Kentucky "Hot Brown" was first created by Chef Fred K. Schmidt in 1926 at The Brown Hotel in Louisville, Kentucky, as a way to help rich guests soak up alcohol after a night's overindulgence in its famous ballroom.
The 2,000-plus calories contained in each open-faced sandwich come from layers of Texas toast, tomatoes, turkey, bacon, cheese, and enough béchamel sauce to drown a small donkey. A heart attack in a bowl, but it is worth polishing off every last artery-clogging morsel, at least once in a lifetime.
2
The Pulled Pork Sandwich at Payne's BBQ
There had to be some barbecue in here somewhere, now didn't there? And, while my 'cue of choice is usually found in Texas, the best barbecue sandwich I have ever tasted is at Payne's Restaurant, just a stone's throw from Graceland in Memphis, Tenn. Topped with a lurid, sharp yellow slaw, the sandwich contains enough slow-cooked pork shoulder to make any true sandwich lover go, "Thank you very much." (See what I did there?)
3
The Pastrami Sandwich at Katz's Deli
America is littered with menus claiming dishes to be "world famous." Most are nothing of the sort, of course. The pastrami sandwich at Katz's Deli, however, can legitimately make that claim, and no visit to New York City would be complete without at least one sampling of the colossal pile of cured smoked beef served between slices of rye bread. Oh, and don't forget to tip your carver well to make sure you get the juiciest slices.

4
The "Medianoche" Cuban Sandwich at Exquisito
While the best Cuban sandwiches are probably to be found in Tampa, I have taken rather a liking to the "Medianoche" or "midnight" sandwich found at Exquisito restaurant in Miami's Little Havana district. This warm pressed sandwich, filled with ham, Swiss cheese, pickles, and mustard, was the staple of early morning revelers in Havana's nightclubs and differs from its more famous cousin by being smaller and made with an egg-yolk-rich bread similar to challah.
5
The Pig Brain Sandwich at The Hilltop Inn
Just one look at the web address of The Hilltop Inn in Evansville, Ind., tells you what this restaurant is famous for. Originally made with calf brains, the offal sandwich is now made with pig brain mixed with flour, baking soda and spices, and is then deep-fried before being served in a soft roll with lots of sharp raw onions. They call it "America's manliest sandwich." I call the crunchy, chewy delight one of America's very best.
6
The Roast Pork Sandwich at John's Roast Pork
As the home of the hoagie and the cheesesteak, Philadelphia has a rightful claim as the spiritual home of the sandwich. In my opinion, however, the best portable bite in the City of Brotherly Love is not to be found at Tony Luke's or Primo's, but at John's Roast Pork, where the roast pork sandwich with sharp provolone cheese and broccoli rabe is enough to make any true sandwich lover weep.

7
The French Dip at Philippe
While there are other rivals, Philippe in downtown Los Angeles has the strongest claim to being the home of the French Dip, created when the original owner dropped a roast beef sandwich into the juices of the roasting pan in which the meat had been cooked. It has been serving thousands of loyal Angelenos from its current location for over 60 years, and, while the roast beef sandwich is still the order of choice, it's well worth trying the lamb and blue cheese for an interesting variation.
8
The Popcorn Shrimp Po'boy at The Parkway Tavern
New Orleans is without a doubt my favorite eating city in the United States, and I could have chosen at least half a dozen contenders that deserved a place on this list (the muffuletta at Central Grocery or the "Debris" at Mother's come immediately to mind). But it's the popcorn shrimp po'boy at The Parkway Tavern that makes the list, for its perfect combination of fresh seafood, soft bread, crunchy salad and tangy dressing. It is New Orleans in one bite.

9
The "John's Deluxe" at Pork Chop John's
Butte doesn't attract a vast amount of tourists, so the fact that Pork Chop John's is still going strong after nearly 90 years is testament to its popularity with the hard-nosed Montana locals. One taste of the "John's Deluxe" -- it contains two deep-fried pork sirloins -- is proof that Pork Chop John's will be just as popular in another 90 years.

10
The No. 19 at Langer's Deli
And here it is, folks: the sandwich about which I dream most on my travels, and one that is available close enough to where I live for both my waistline and my cardiologist to be concerned. Langer's is a quintessential Jewish deli with a vast menu. While you will have a good meal regardless of what you choose, point straight to No.19 when ordering, and your server will know that you are a man of worth, for its combination of pastrami, Swiss cheese, coleslaw and Russian dressing is, in my opinion, the best thing between bread in the United States. So there.

ANY IDEAS ABOUT THIS TOPIC?