A smoker is one of the most versatile products that you can possibly purchase. You can use a range of energy sources or fuels and you can smoke at a range of temperatures, such as under 60 degrees Fahrenheit for jerky, cheese, and fish to 225 degrees for a traditional barbeque. Most electric smokers will be able to do everything, but the best part of them is their automation. The best electric smokers will let you select everything, including temperature and time. Learn our recommended models and how to choose one perfect electric smoker for you.
6 Best Electric Smoker
The following electric smokers are those that have the highest ratings, showing strong customer satisfaction ratings.
1
MasterBuilt 30-Inch Electric Smoker Model 20070411
Price: $280
Features: This is a nice, large, and affordable electric smoker with 730 square inches of smoking space and four steel wire racks. It has a range of 100 to 275 degrees Fahrenheit and lets you use the control timer for 24 hours. For easy mobility, it has built-in wheels and a rear handle. It does need to be plugged into an outlet directly without an extension cord, but it is ideal for making smoked foods at low temperatures, such as jerky and is self-contained.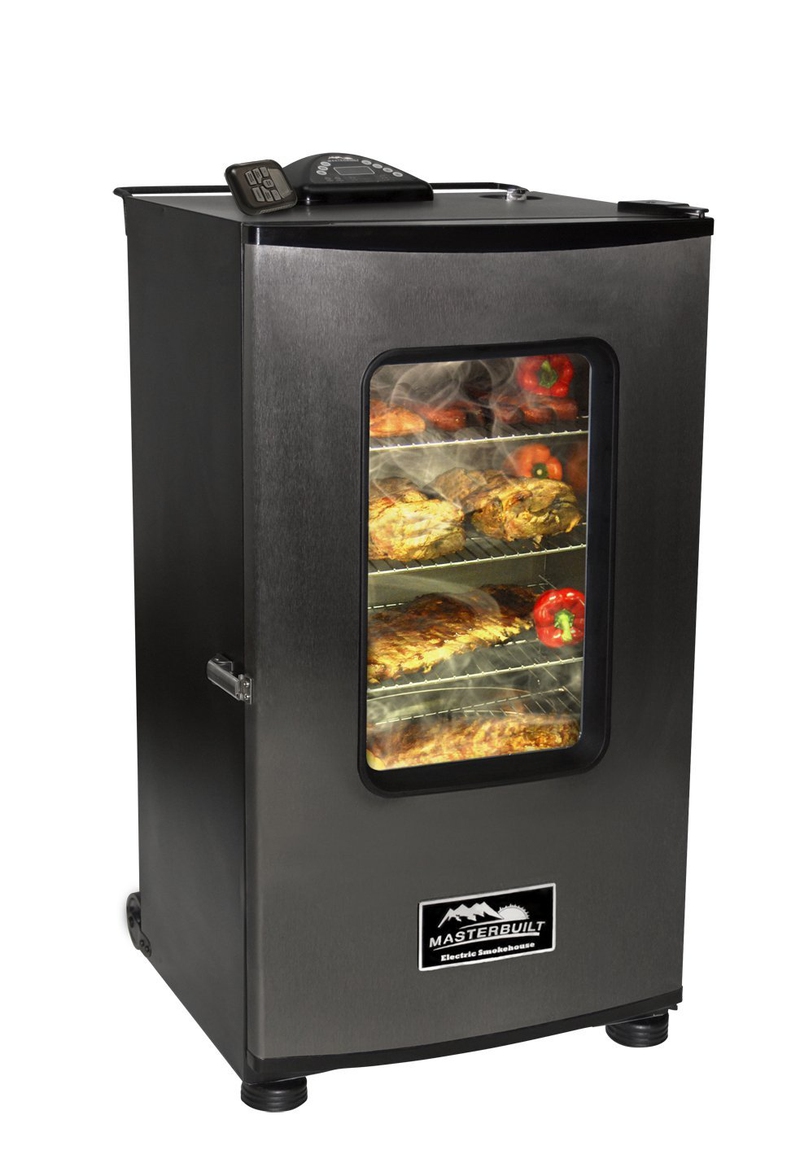 2
Bradley Smoker - Original
Price: $300
Features: The biggest advantage of this electric smoker is its large smoking space (33.5 x 17.5 x 20.25) and four adjustable racks. You can also leave it alone for eight hours while it smokes your food, letting you go run errands or go to work while making dinner. The only thing to remember about this refrigerator-shaped smoker is that it runs on flavor bisquettes from Bradley instead of standard wood or charcoal you can buy anywhere. There is a large temperature range, letting you dry food, such as dried fruit or jerky; cold smoke fish; or barbeque like you would with another smoker.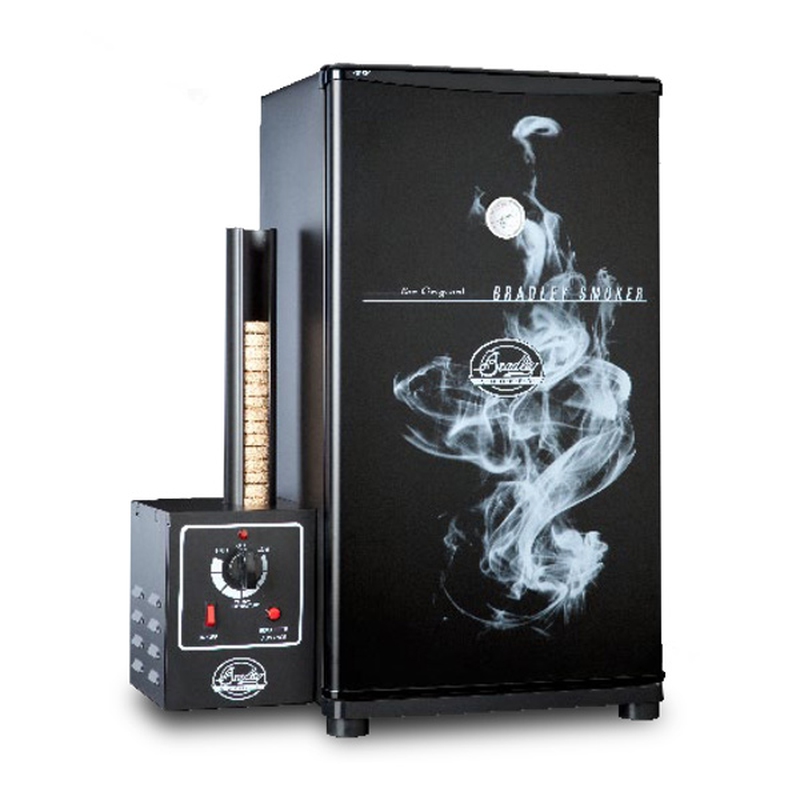 3
Old Smokey Electric Smoker
Price: $160
Features: One of the best electric smokers for those who don't want to spend a great deal of money and are okay with a simple machine is the Old Smokey Electric Smoker. It has a basic set up with racks, a drip pain, and heating element in a large tin can. This particular smoker excels for slow and low temperatures and uses wood chips. It is easy to use and offers great heat control. Although it is a top load design, the price is amazing and the handles are heat resistant and fire proof. It runs on a 1250 Watt heating element and can be 400 degrees Fahrenheit or lower.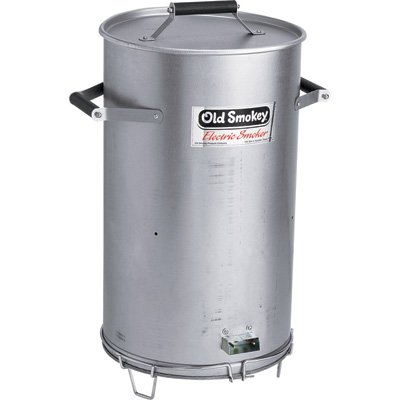 4
Big Chief Front Load Smoker
Price: $180
Features: There is a smaller model for $100. This electric smoker appeals to those who need a smaller smoker as it has 576 square inches of rack space, making it significantly smaller than some of the other options. It can still hold fifty pounds of food, but doesn't work as well with larger cuts of meat. This particular smoker excels at making jerky or smoking cheese and fish. While it is one of the best electric smokers, opt for it if you want to smoke fish or smaller items, not larger barbeques or brisket.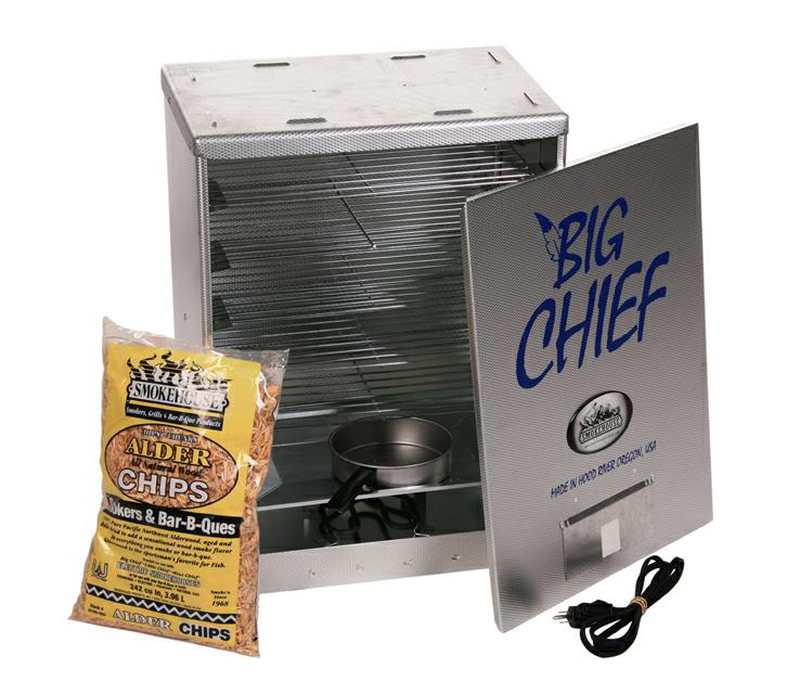 5
Cookshack Amerique Model SM066
Price: $1,870
Features: This smoker offers 1008 square inches for cooking and can hold 8 whole chickens, 28 pounds of ribs, or 50 pounds of pork butt or brisket. This smoker stands out because it is incredibly easy to clean and use, offering complete automation in the form of computer controlled smoking. It is also very easy to access the smoker and you can easily move the device because of its three-inch castors. In addition to the very large capacity, it also offers cold smoking in addition to hot smoking for versatility. The only downside is that it is a very expensive option putting it outside of some people's budgets.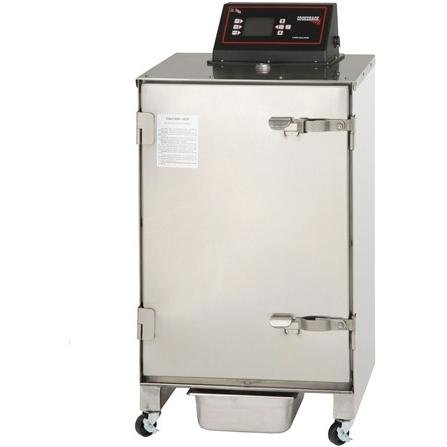 6
Smokin' Tex Pro Smoker Model 1500
Price: $2,000
Features: This smoker offers even more cooking space than the previous one, at 1,300 square inches. You can smoke a maximum of 40 pounds of ribs or 80 pounds of other objects, making it perfect for large family gatherings. The electric smoker is incredibly versatile in terms of placing your items as there are four racks and eight positions, including a seafood rack. The only downside of this particular smoker is that its temperature range is somewhat limited, falling between 100 to 250 degrees Fahrenheit. The top end of this range is fine, but the lower end makes it a bit less versatile. Despite that, it is well-insulated and easy to use with an incredibly large capacity, making it a great choice. It is out of the price range of many people, but well worth it for those who frequently host barbeques.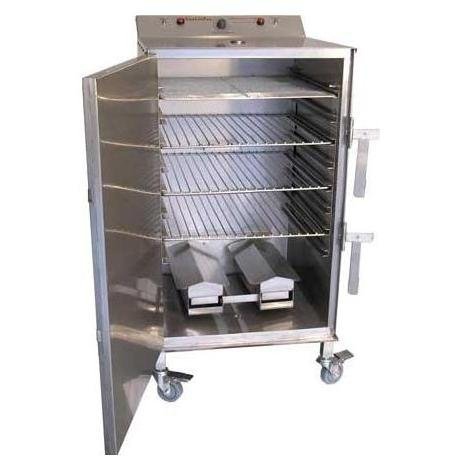 Tips on Choosing Best Electric Smokers
How Will You Use It?
Consider whether you will be using the electric smoker for smaller family gatherings or larger business-related events. If you throw a lot of parties, a larger smoker may be worth the extra cost, but it will also take up extra storage space. You should also consider whether you are new to electric smokers or have experience using them.
What Meats Will You Smoke?
Take the time to think about what meats and other items you plan on smoking and ensure the smoker you select has the right temperature range. Keep in mind that meat needs to be 145 to 165 degrees Fahrenheit inside to be considered safe. Some electric cookers will even have settings for the most popular meats. Also think about how your ideal meat will take up room, such as ribs need more width but whole poultry needing more height.
How Often Will You Use it?
People planning to use their electric smokers frequently should spend a bit extra on one that will be durable and offers easy cleaning. These tend to offer lower operational and repair costs and last longer. Lightweight smokers are ideal for those who won't use it often or need to move it frequently. Also consider whether your smoker will be stored outside and keep material in mind.
What Safety Features Are There?
If you plan on cooking with children nearby, the best electric smoker for you will have safety features, such as cooling or insulated handles. Also pay attention to whether there are features that prevent water from reaching the electrical components.
ANY IDEAS ABOUT THIS TOPIC?