At some point of your parenting life, you may be in need of double prams. This is particularly the case when you are expecting twins. In other cases, double prams may become a necessity when you are expecting a second child and the first one still requires a push-chair. In this case, you need will need to look for the most ideal push chair. For instance, you may go for the best double buggy featuring a flat seat for the younger kid and an upright seat that is facing forward for the elder child. Such double push chairs are often referred to as hybrid push chairs.
Best Double Buggy
Choosing the best double buggy for your kids can be a daunting task. Mentioned here are some of the recommended double push chair brands.
1
Bugaboo Donkey
Price: from £939
Not only are the Bugaboo's Donkey prams nippy, spacious and stylish, but may also be used to ferry one or two kids at the same time. If you already have a kid, but are still expecting another one in the near future, this is the best double buggy for you. This pram is essentially a bassinet, but may be converted into a buggy once the baby is able to sit up. When the other kid finally arrives, you can widen the pram in three simple clicks into a side-by-side double pram. Additionally, the pram is also shrinkable to make it go through narrow passages.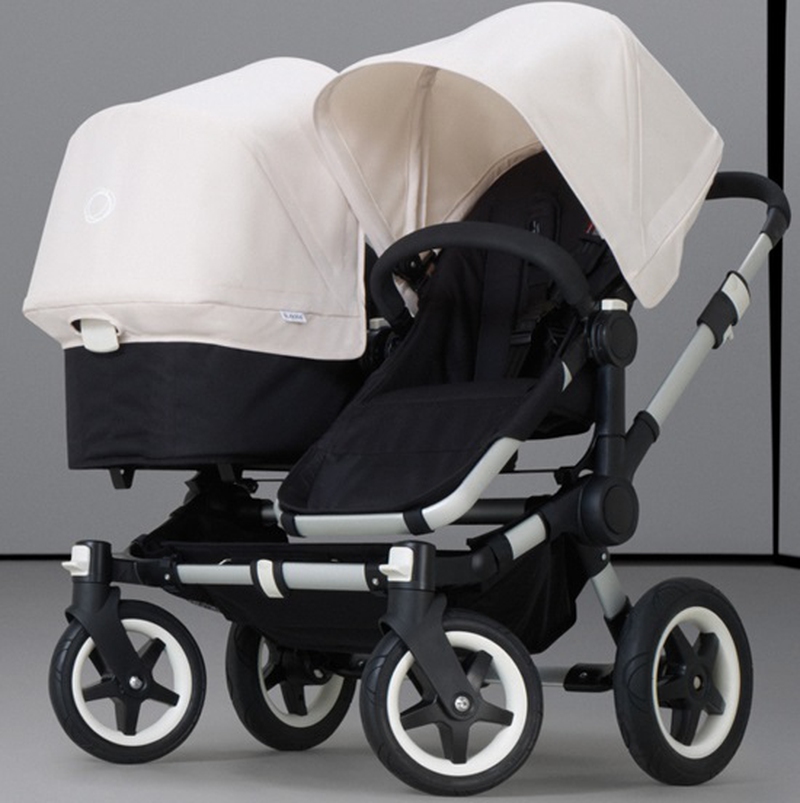 2
Icandy Peach 3
Price: from £860
This stylishly and elegantly fashionable double pram is the perfect double pushchair mode of transporting your young ones, especially if you are looking for a stylish and elegant double pushchair. The recliner seats are arranged in line and may be facing the front of the pushchair or the parent. The pram may also be folded to fit in your car boot. Additionally, the Icandy Peach 3 features an elevator device as well as a large shopping basket. With this elevator device, you can easily adjust the seats to high chairs.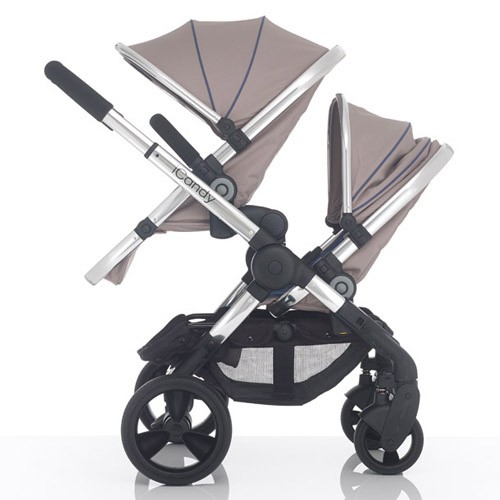 3
Phil & Teds Vibe Inline Double
Price: £549
The good thing about the Phil & Teds Vibe is that it may be used as a single or a double pushchair. It also offers the user an array of choices in that it offers about 23 different riding positions for the babies on board. The latest version of the Vibe, the 3-wheeled ATP is taller and larger in size, but comparatively lighter in weight. This double pram also has a one-touch handle brake and an easy to use folding mechanism.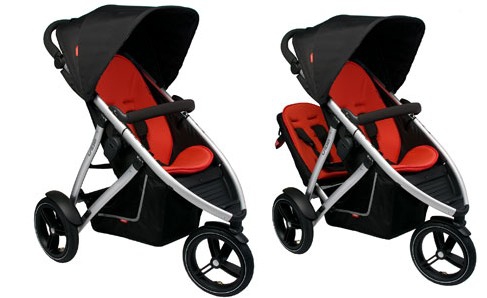 4
Jané Twone Buggy
Price: £519
The frame of this double prom is made from anodized aluminium, which makes it light and easy to operate. With the twone, shopping and walking with your two young kids becomes easy and enjoyable.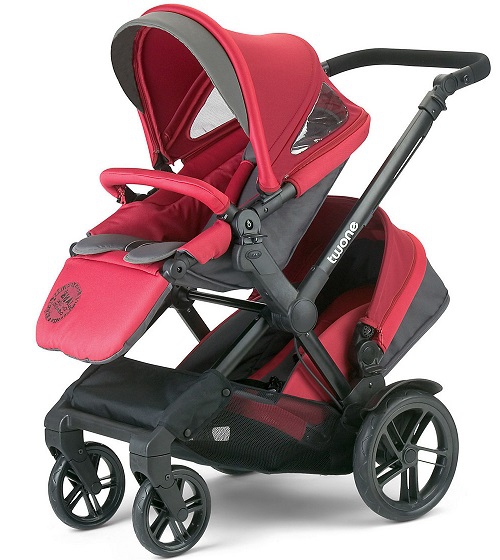 5
Phil and Teds Navigator 2
Price: £449
The Phil and Teds Navigator 2 is a three-wheeler pro-am that comes in about 26 different formations. The double prams are highly maneuverable and offer a smooth ride, both on and off road. The prams are also compact in size, making them easy to fit through doors. The front seat of this pram is meant for the elder child. In the event that you accidentally let go of the pram, you may also stop it using the auto-stop brake.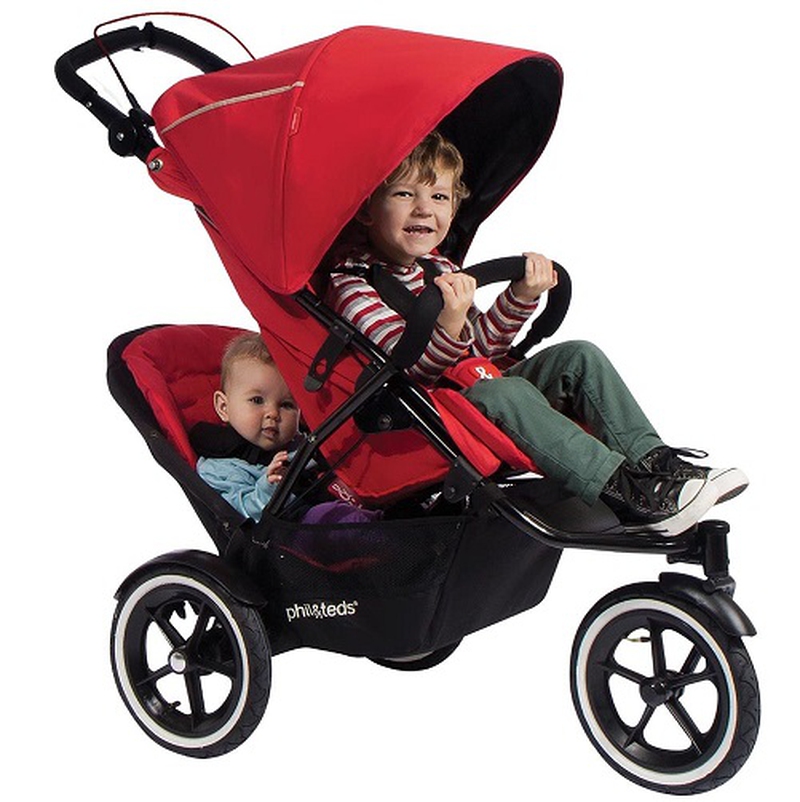 6
Baby Jogger City Mini Double
Price: from £414.99
The main reason why this double pram is voted as one of the best is because of its compact nature and easy operation. Additionally, it features two peek-a-boo windows as well as canopies. This allows you to have a clear view of the children while on the move. In addition to being compact in size, the baby jogger city mini double is also easy to fold away. As such, it is easy to steer and push through standard-sized doorways.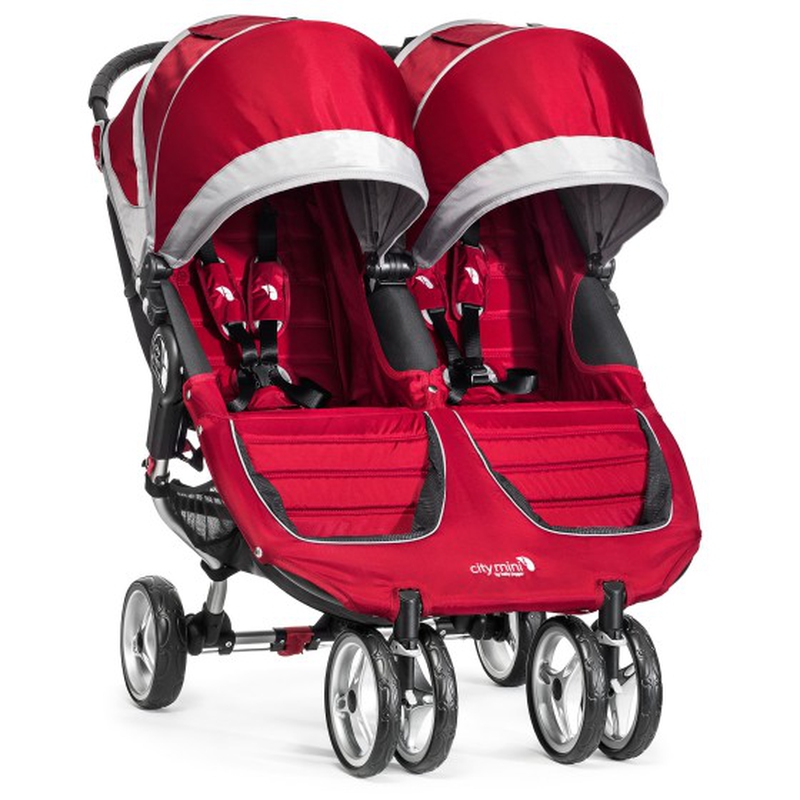 7
Cosatto Supa Dupa
Price: £320
If you are already aware of the You2 Twin stroller, the supa dupa is its larger and much sturdier version. However, it can still pass through the majority of doorways without any problem. While the supa dupa is easy to push on flat, solid ground, it is not all terrain and may not cope with gravel or grassed surfaces. The double pram is also very comfortable and is equipped with an array of constantly changing statement styles.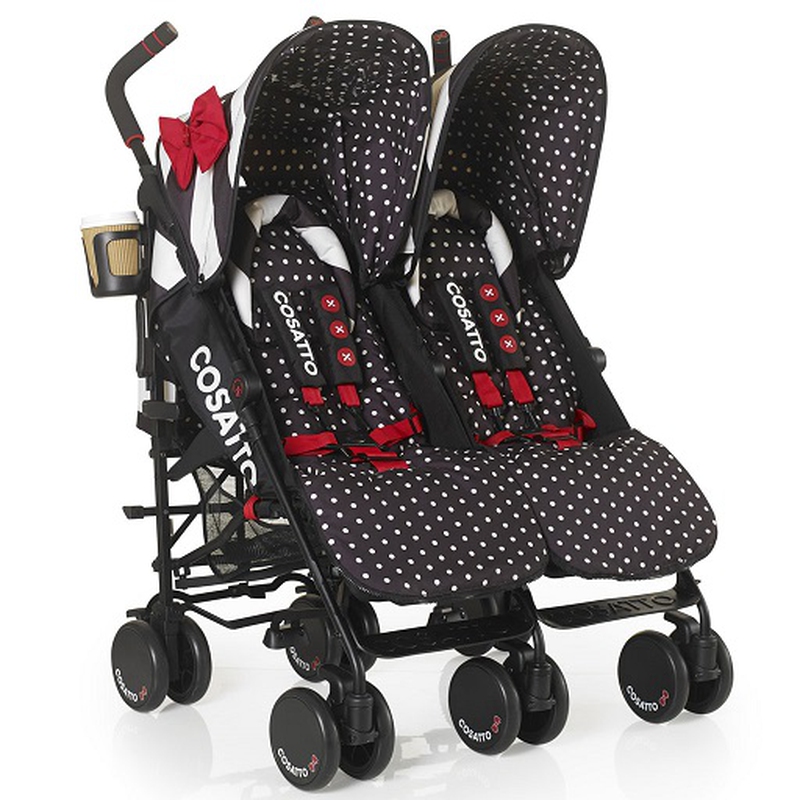 8
Out n About Nipper 360 Double
Price: from £279.95
Speaking of best double buggy, the out n about nipper 360 double cannot be ignored. This may be attributed to the fact that the push chair is easy to operate. As a matter of fact, you may even push it with one hand while carrying a heavy, three-year-old baby.Additionally, it requires a small storage space. As such, it is easy and convenient to pop into the car and store at home.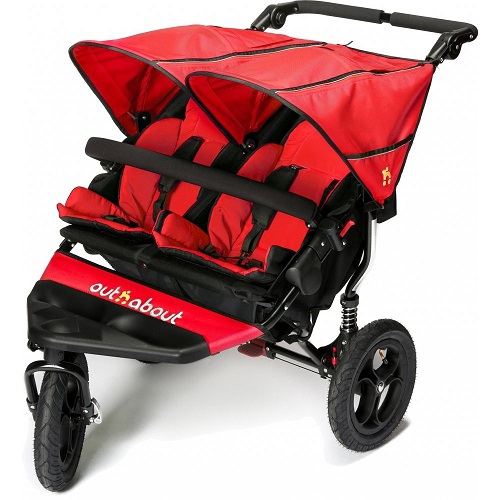 9
Maclaren Twin Techno XT
Price: from £270
When it comes to the functionality of the double pram and the safety of your baby, the Maclaren twin techno XT can surely be rated as the best double buggy. With regards to the safety of the babies on board, the push-chair features a five-point safety harness. Each of the two seats on this double push chair is fully reclining and has five potential sitting positions. Additionally, these double prams have a foot and head barrier. The pushchairs are also comfortable for the baby because of the suspensions on the front wheel. This ensures that the ride is smooth.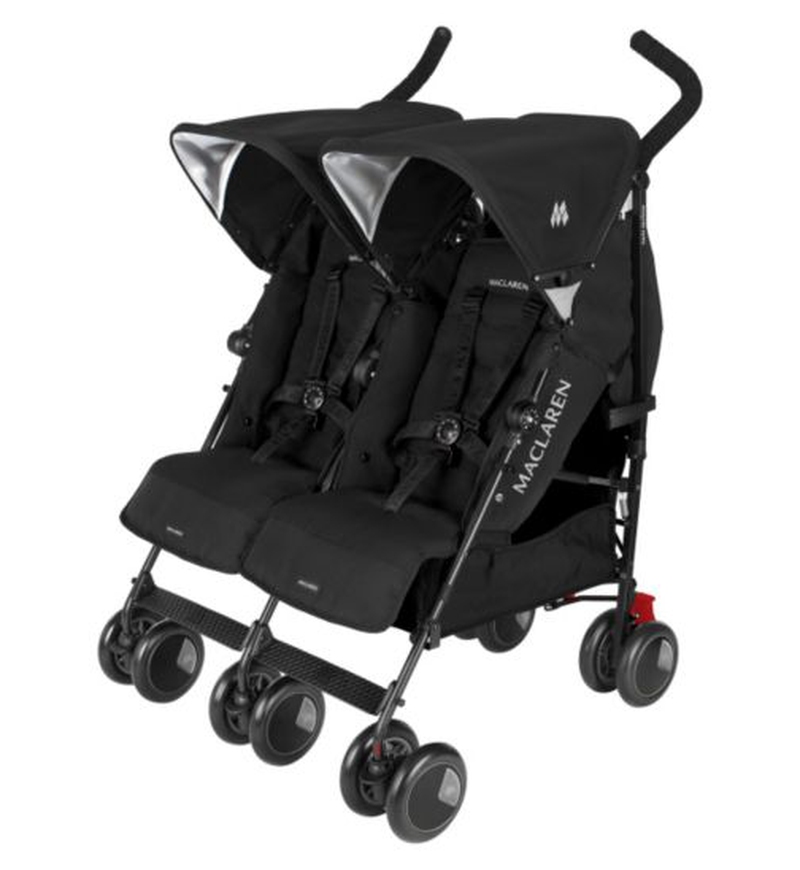 10
Graco Stadium Duo Tandem Pushchair
Price: from £179.99
In addition to offering plenty of space, this double pram comes with two seats that are set at different levels, such that the child behind can have a clear view of the front. The first seat is ideal for children from birth while the second one may be used for children between the age of six months and three years. It is also easy to maneuver.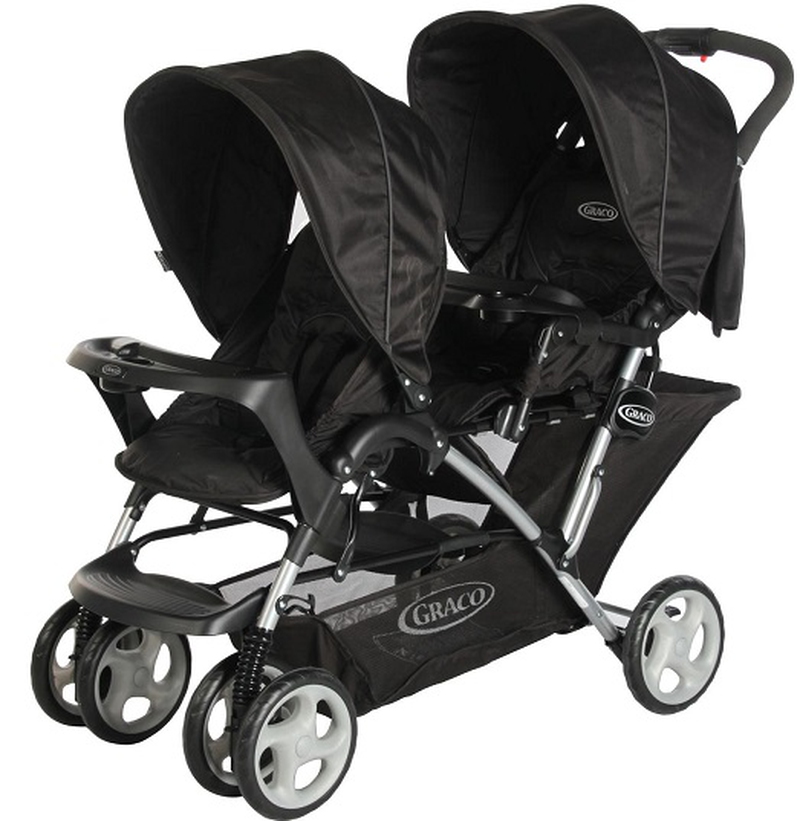 ANY IDEAS ABOUT THIS TOPIC?