Men, the only time it's acceptable for you to sweat like pigs is when you're working out at the gym. For any other occasion or time of the day, smelling like a pig is a complete no-no. Apart from giving off a bad body odor, the bacteria that thrive on your body can also give you infections and rashes. Not to mention the fact that a man who smells good does tend to easily attract more women than a man who doesn't. And we've compiled a list of the best deodorant in varying price ranges to keep you smell good.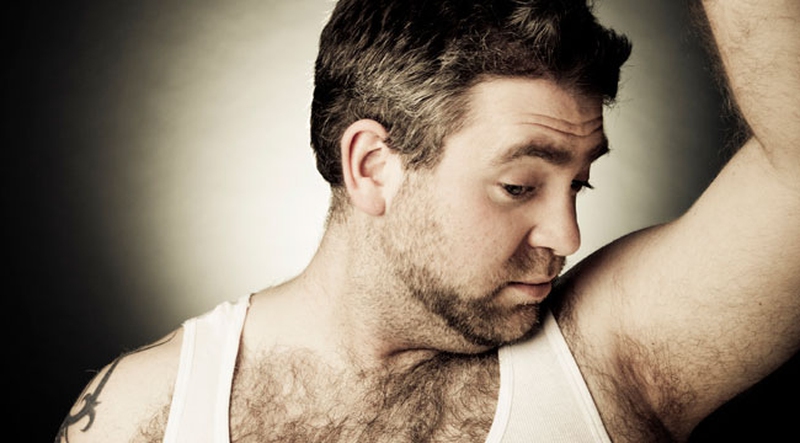 Best Deodorant for Men
Some choices are obvious, some are more organic in nature, and some others are your typical chemical laden deos. So go ahead and take your pick.
1
Old Spice (All 7 of Them)
This is one of the most obvious choices in our list, guys. Accept it. This all-time favorite deo is a timeless classic that has a vast variety of scents available in similar price ranges. Of course, you can always opt for the classic Original or if you're feeling a little experimental, you can try on their Lagoon scent. But if you have to opt for one, I suggest go for the Old Spice High Endurance, Original Scent Men's Anti-Perspirant & Deodorant.
2
Sam's Natural Deodorant
Sam's Natural provides all natural supplies for your home, focusing on personal hygiene needs. This one's great if you sweat a lot, or work at a place where a lot of physical work has to be done. Made from tea tree oil, baking soda and pumpkin seed, the formula is like wax – all you have to do is to take a little dab of it and apply it to your underarms. It leaves no residue or stains behind. The aloe vera in it sooths your skin and to an extent, it also controls your sweating. It definitely is one best deodorant for men out there.
3
Primal Pit Paste Natural Deodorant
This deo smells like lavender and has baking soda in it which keeps bacteria at bay. It doesn't stain your clothes and lasts throughout the day. The best part is that it's made from natural ingredients like sunflower and coconut oil, which means you don't have to worry about parabens or aluminium.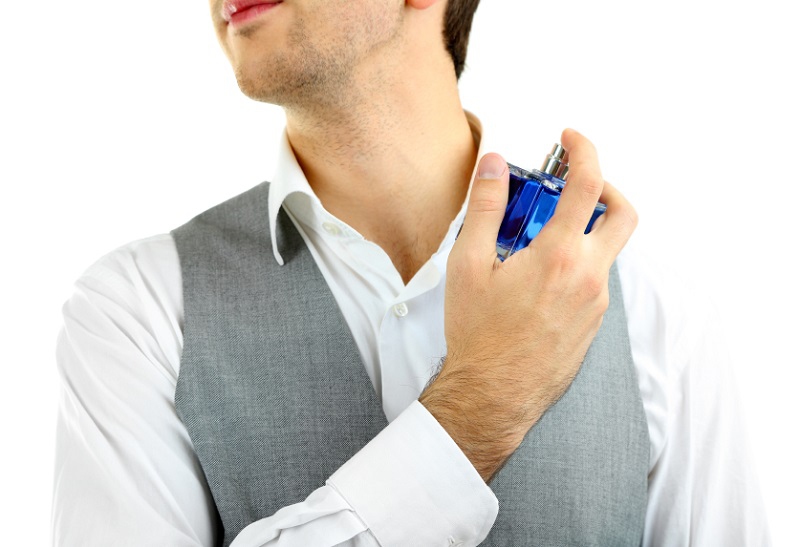 4
Menscience Androceuticals Advanced Deodorant
This is a completely unscented deodorant which keeps your sweat at bay, prevents odor and irritation, and blocks moisture tightly in place. Its core ingredients like tea tree extract, alove vera and witch hazel keep odor causing bacteria at bay, and it's completely free of aluminium and other unnecessary preservatives. It's a perfect fit for those who are too sensitive to the smells of other fragrances.
5
Axe Advanced Collection
This is for men on a budget. Not saying that it's bad in anyway, seeing how much of a choice the Axe collection offers. It has 3 distinct lines – Signature, Urban and Adrenaline, each of which has its own unique smells and uses its own anti-marks and anti-odor technology.
6
Meow Meow Tweet Deodorant Cream
Don't be surprised by the name, because even though it may sound feminine, it's actually one best deodorant for men. It's not for every man, though; it's especially for those who dare to go where no man has ever gone before. It has a strong citrusy grapefruit scent, and can be applied easily on the skin. It evaporates very easily and does not leave any sticky or oily residues behind.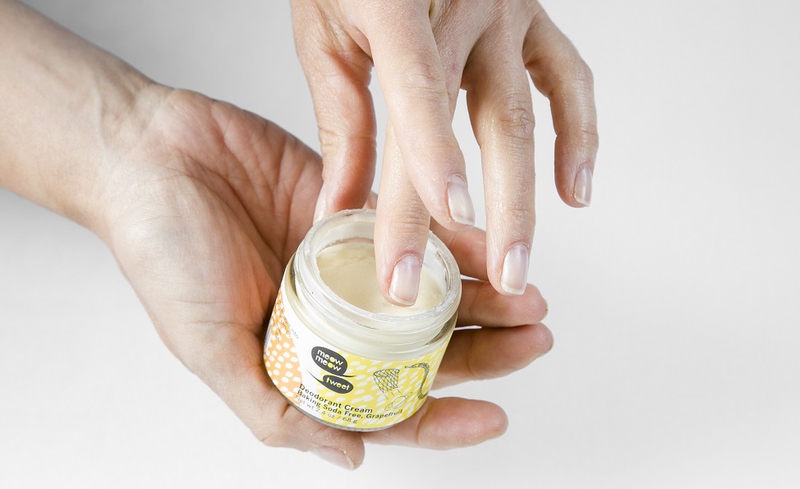 7
Herban Cowboy Forest Deodorant
This vegan deo is 100% natural and steers very clear of ingredients like propylene glycol, which are infamous for drying your skin. This means that you can not only wear this in summers, but also use this great deo in winters. Its scent has often been described as that of a "forest" and has been lauded by many for its uniqueness.
8
Soapwalla Deodorant Cream
This one's best for those who don't like to stick out a lot by wearing heavy scents. Its mild aroma, an amalgamation of tea tree, peppermint and orange, is breathtakingly fresh, and it's a great antiperspirant as well!
9
Nature's Gate Tea Tree & Blue Cypress Deodorant Stick
Nature's Gate Certified Organic essences are grown in California itself, which means all their products are 100% American. This stick deo's main ingredients are blue cypress and tea tree, a combination of which gives off a very pleasant woody smell, most noticeably that of pine. If you have sensitive skin, then this is the best deodorant for men you should choose. Bonus, it also kills bacteria which cause bad odors on your skin.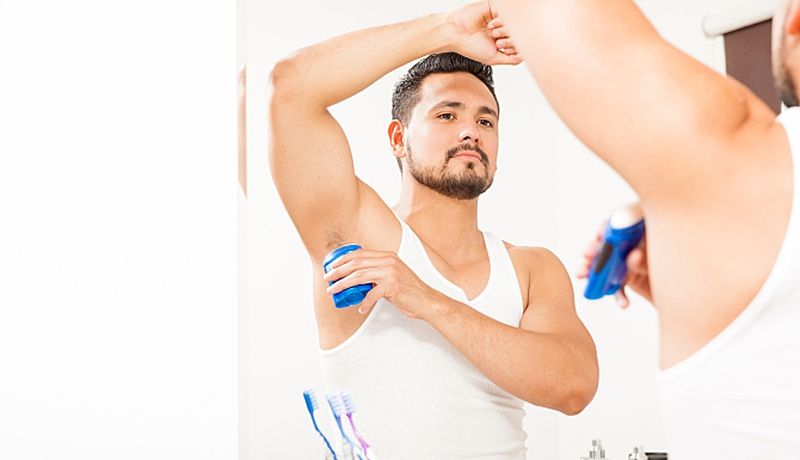 10
Other great deodorants for men
Here's a sneak peek at some other deodorants for men that you just couldn't get enough of:
Nike Men's Original: It's a good choice for those opting for a traditional, manly fragrance.

Garnier Men Mineral: Its strong scent keeps odor at bay, and its formula helps absorb perspiration as well.

Nivea Sport: It is built especially for men on the go and its fragrance lasts throughout the day and is dermatologically approved, which means men with sensitive skin can use it as well.

Guess Seductive Homme Blue: If you're going out on a date, then this deo with a wooden base note and black pepepr high notes is your best bet.

L'Occitane: If you don't like colognes, then this is the deo for you. All it requires is one application and it'll easily last throughout the day.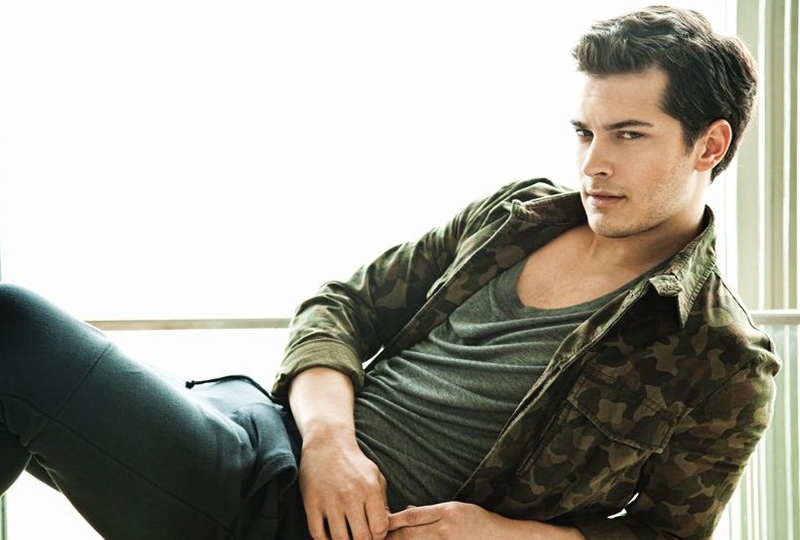 ANY IDEAS ABOUT THIS TOPIC?