Dandruff is an embarrassing problem for everybody, especially those whose dandruff is flaky enough to fall on their shoulders. Those little white flecks on dark colored clothes look horrendous. But thankfully, we live in an age where problems like dandruff and dry scalps can be treated quickly enough, and that too without having to shill hundreds of dollars to visit a doctor. But with the sheer variety of anti-dandruff shampoos we have in the market today, it's really hard to pick one that suits you perfectly. So which one should you even start with?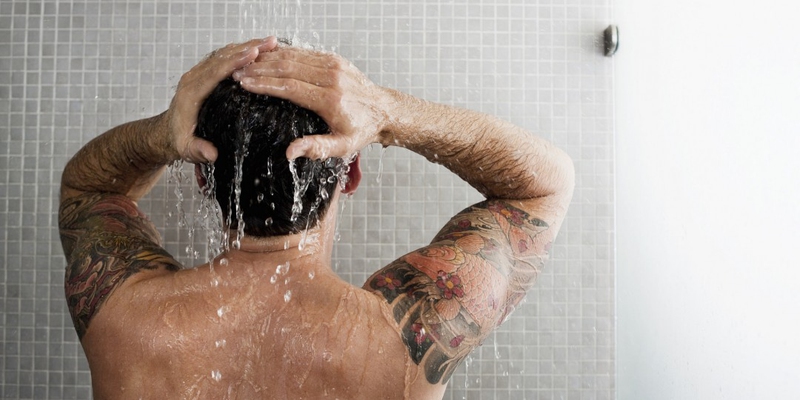 Best Dandruff Shampoo for Men
First, you have to understand your skin and hair type. If you have oily hair, you can afford to use stronger anti-dandruff shampoos. However, if you have dry or sensitive skin on your scalp, milder or natural shampoos are your best bet.
1
Matrix Biolage Scalp Therapie Anti Dandruff Shampoo
If you have stubborn dandruff, then this is your go to shampoo. Its special formulation ensures that it not only removes the existing dandruff from your scalp, but also works to limit the growth of bacteria on your scalp, which in turn causes more dandruff to pop up. It is also mild enough not to cause irritation on your scalp or dryness to your hair.
2
Head & Shoulders Citrus Breeze Dandruff shampoo
Now which list of anti-dandruff shampoos would be complete without the H&S brand being included in it at least once? The brand has established itself as one of the oldest and reliable shampoos when it comes to getting rid of dandruff. The unique selling point or USP of this shampoo is that it does not mess your hair's pH balance and it is so mild that it doesn't dry your scalp even a bit.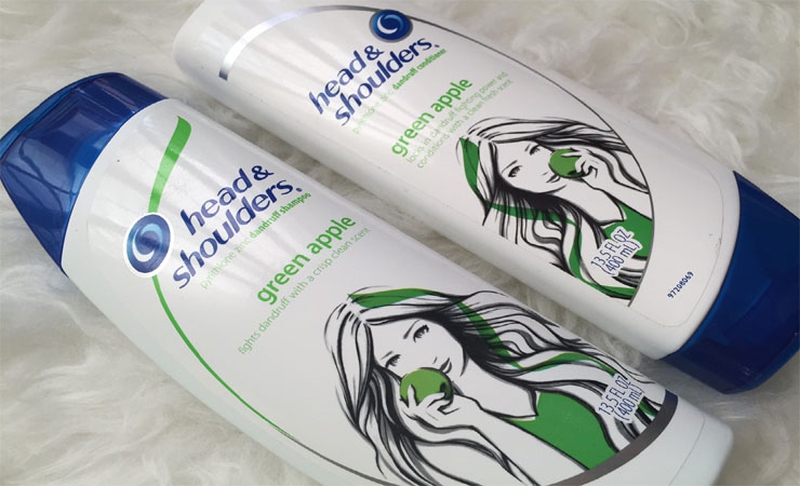 3
Nizoral A-D Anti-Dandruff Shampoo
It not only gets rid of your dandruff, but also takes care of skin conditions like psoriasis, redness, itching and eczema. This is all due to its wonder ingredient ketoconazole, which is a cure-all for all scalp related issues. It lathers very easily, has a great scent and can also be used on colored hair. So, what's not to like about this shampoo? Reviewers from Amazon overwhelmingly agree that this shampoo works as well as, if not better than, many prescription shampoos, thus making it one of the leading candidates for the best dandruff shampoo for men currently in the market.
4
The Body Shop Ginger Anti-Dandruff Shampoo
Washing 3 times with this gel based shampoo is all it takes for you to notice a visible relief in your dandruff problem. Not only does it leave your scalp and hair squeaky clean, but also reduces flakiness and itching to a good extent. However, you might want to use a conditioner after this shampoo, as people have complained about it leaving their hair a little bit dry.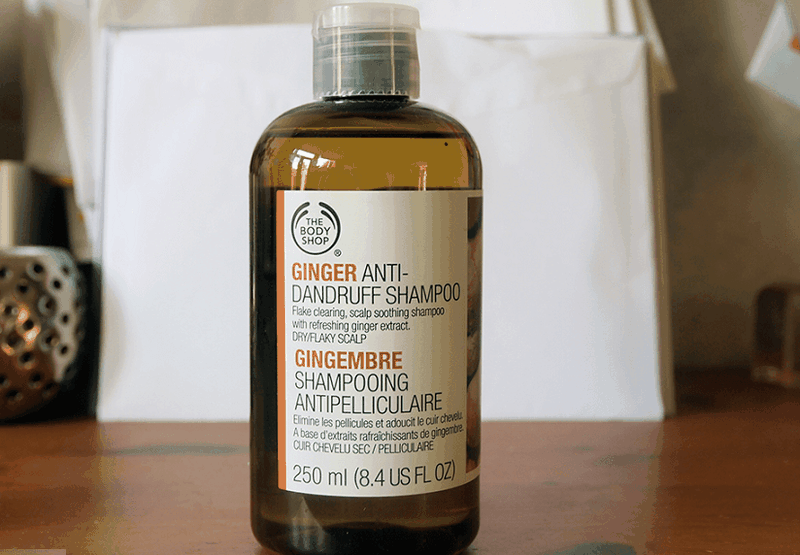 5
American Crew Men's Anti-Dandruff
This is the best dandruff shampoo for men who have a dry scalp or sensitive skin. The zinc pyrithione in the shampoo's formula controls your dandruff problem, and its anti-fungal and anti-microbial properties ensure that you never face a dandruff problem ever again! The menthol in it is an added bonus as it makes your scalp feel really fresh.
6
Neutrogena T/Gel Therapeutic Shampoo Original Formula
Like Nizoral, this shampoo is a wonder remedy when it comes to treating conditions like eczema, scalp psoriasis and seborrheic dermatitis, apart from, you know, getting rid of your dandruff. The salicylic acid in its formula breaks down the flakes in your scalp into smaller pieces that can easily be washed off from your scalp, while the Neutar in its ingredient list reduces redness and inflammation. The best part is that you don't have to use it more than twice a week to see how effective this shampoo is.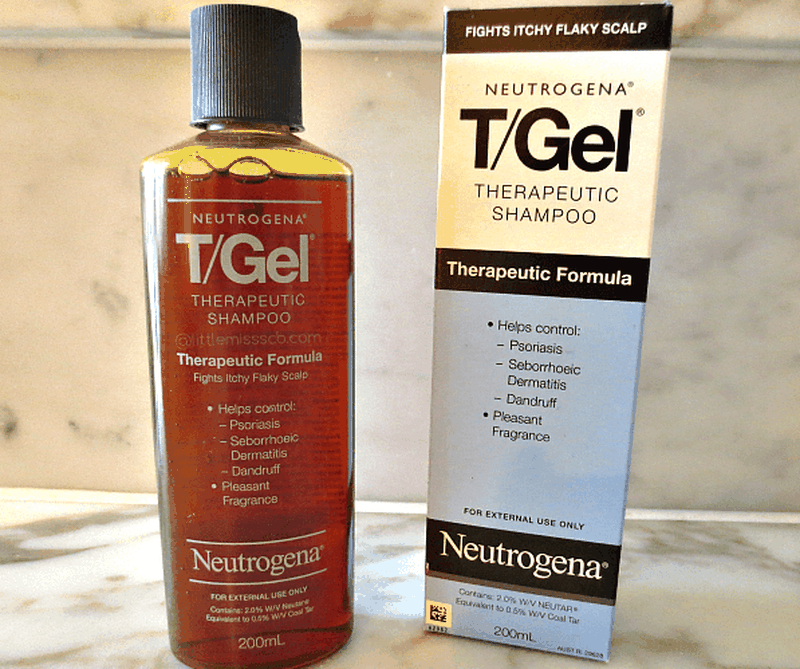 7
L'Oreal Professionnel Home Purete
With a deadly combination of magnesium and zinc pyrithione, this anti-dandruff shampoo has been labeled as "high performance" by many. Apart from being a product of one of the world's leading brands thus ensuring its effectiveness, this shampoo provides you with a pH balance scalp and encourages hair growth. Its flipside is that it can be a little pricey, so it's not meant for everyone.
8
Selsun Blue Medicated Maximum Strength Dandruff Shampoo
Like the Neutrogena shampoo, the Selsun Blue Medicated shampoo too is a good buy for those with dry or sensitive skin or those who have severe skin conditions. It doesn't matter whether your dandruff problem is mild or severe – it treats all problems in the same manner, with results being seen within a matter of days. Its winning ingredient is selenium sulfide which is tough on dandruff, while menthol reduces your scalp's itchiness. The best part, of course, is that it's gentle on your hair, and you can literally feel how soft your hair becomes after every wash with this best dandruff shampoo for men.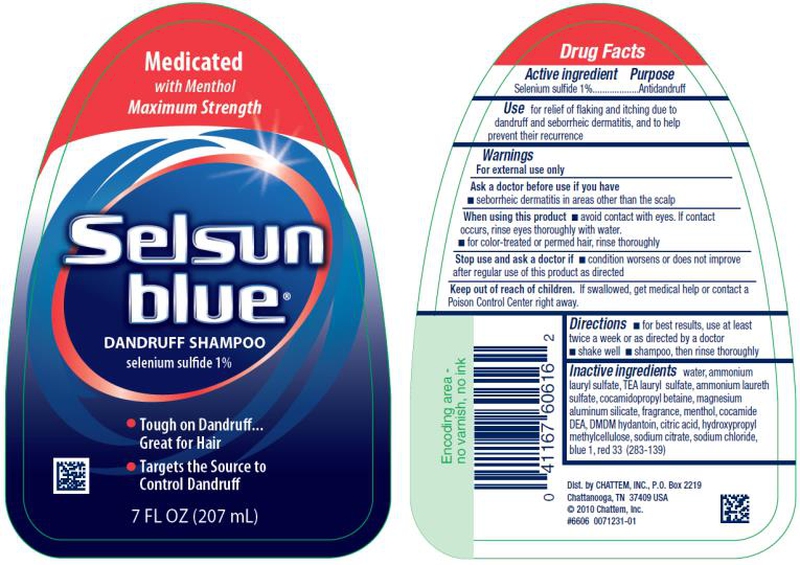 ANY IDEAS ABOUT THIS TOPIC?