You brushed your teeth and put on your favorite pair of pajamas. You were ready to go to bed and you just couldn't resist your newly changed cozy sheets. You thought you would have the sweetest dreams this time but then, just like the other night, you couldn't sleep. You just can't seem to relax and put your brain at shut off mode when bedtime comes. One way of calming your mind and helping yourself go to sleep is by listening to soothing music. Here are some bedtime songs for those who often have hectic schedules and have trouble falling asleep.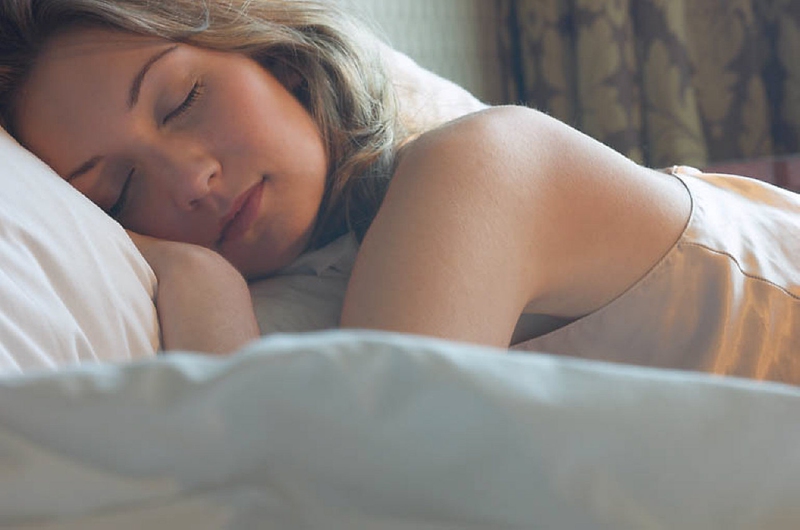 Bedtime Songs for Adults Who Have a Hard Falling Asleep
1
Sweet Baby
This is a song performed by the legend James Taylor. He may have different song genres but this one will definitely give you a relaxing and refreshing sleep. Include it in your playlist and play it not only during bedtime but also when you want to chill out while doing some chores.
2
Summer Breeze
This song from the Seals and Crofts will definitely help you remove stressful thoughts and go to sleep easily. This kind of music can also be used when trying to relax while driving or even when doing other troublesome things.
3
Upward Over the Mountain
One of the best bedtime songs for adults is Upward Over the Mountain by Iron and Wine. This is a very relaxing song that will put you into your lovely dreams in minutes. It will free you like you are in a different dimension where everyone is free from stress and problems.
4
Hallelujah
The original studio version is the best. The lyrics of this song may be too powerful but if you listen carefully to its chords, they are very soothing. Sometimes all you need is a little meditation, listen and try to get the deeper message hidden in the song's melody.
5
Gymnopedie No.1
This song from Erik Satie is a very chill and relaxing song that can put you into sleep like a baby. No, don't even think you are on tranquilizers; the song will rock you to your slumber.
6
Blue in Green
This is a song from Miles Davis. When you listen to this song, you will feel like it is feeding your soul and it brings you into a different mellow place. It will bring you warmth and make you calm down. It must be included in the list of best bedtime songs for adults.
7
Like an Ion
This song was released by a not so popular band, Sciflyer, and it was included on the free music samplers given on magazines. Though this song and the musicians behind it are not so popular, its rhythms and tempos can definitely put you to sleep especially if you are in a long ride on a bus.
8
Blue Motel Room
Performed by Joni Mitchell, this song will not only give you chills but it will also make you relate to its lyrics. Joni Mitchell's songs are recommended not only as bedtime music, but also because they reveal various realities of life.
9
Little Star
This song is part of the Romeo and Juliet soundtrack by Stina Nordenstam. Listening to it feels like someone is tickling you with a feather in your ears. Add it to your list of best bedtime songs for adults. Have doubts? Just listen up!
10
Willie Deadwilder
This song by Cat power is twenty minutes long. And it is recommended that you end your bedtime playlist with a lengthy one just in case you can't fall asleep readily. You know how bad it feels to find out that your playlist has ended but you are still wide awake!
11
Piano Music
A long playlist of piano music is another remedy for your troubles in sleeping. The tempos will help you let go of your stresses and tensions. It will also help you regain focus with the different scales of the music as it plays along. Not only will it help you fall asleep but also make you feel more energized when you wake up in the morning.
12
Zen Music
One of the most recommended relaxing music is zen music. It puts you into a trance which helps you regain your chakra balance, rest your spirit and energize your mind when you wake up in the morning. This is one of the best bedtime songs for adults because it will only take five to ten minutes to make you fall into a rewarding sleep.
ANY IDEAS ABOUT THIS TOPIC?