Looking at the name of the recipe, you might be skeptical about the taste of the mousse, but it will not be very off. When avocado is combined with the ingredients like almond milk, chia powder, agave nectar and cocoa powder, it will taste very similar to original mousse. The best part about this recipe is that it is healthy: it is gluten-free, dairy-free, and egg-free! It is a vegan chocolate mousse that is dense, rich, healthy and delicious. Just follow our recipe for Avocado chocolate mousse here.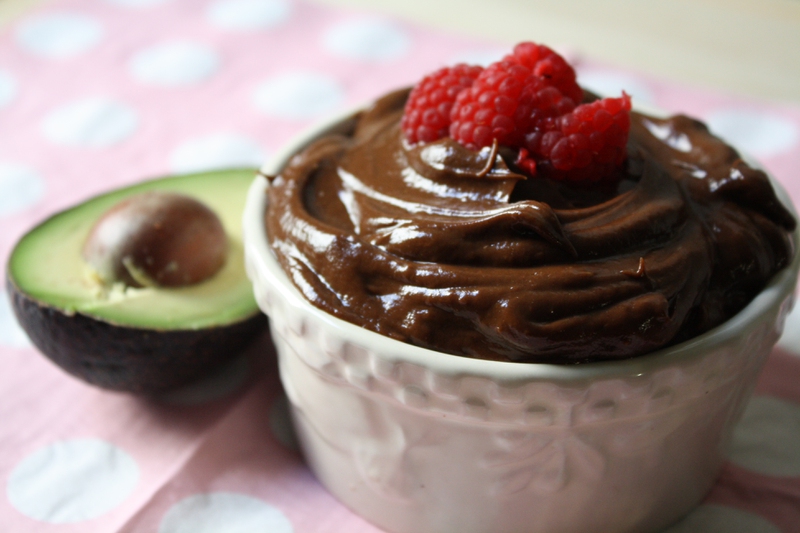 Avocado Chocolate Mousse Recipe
| | |
| --- | --- |
| Ingredients | Amount |
| Ripe avocados | 2 |
| Agave nectar | 90 grams |
| Raw cocoa powder | 40 grams |
| Unsweetened almond milk | 2 tablespoons |
| Chia powder | ½ teaspoon |
| Almond extract | ½ teaspoon |
Directions
Total Time: 2 minutes Serving: 3
Scoop out the flesh from avocado halves and transfer in food processor.

Add the remaining ingredients and mix till smooth.

Add agave nectar to make it sweet.

Using a piping bag, pipe the mixture in glasses or ramekins.

Put it in refrigerator for 30 minutes before serving.
More Health Mousse You Cannot Miss
Like the avocado chocolate mousse, there are other recipes for mousse which are healthy and vegan as well. In this section, we will look at some more healthy mousse recipes.
1
Vegan and Gluten Free Peanut Butter Mousse
This recipe uses coconut milk as the base for the mousse which gives it a fluffy and light texture.
| | |
| --- | --- |
| Ingredients | Amount |
| Full fat coconut milk | 1 can |
| Salted creamy peanut butter | 3-4 tablespoons |
| Agave nectar | 2-3 tablespoons |
Total Time: 5 minutes Serving: 4-6
The coconut milk should be chilled overnight so that the cream solidifies.

Remove the cream gently from the top of the can and transfer it to a chilled bowl.

Beat the cream till it becomes light and fluffy.

Add the peanut butter in small quantities till the desired taste is achieved.

Add the agave nectar till desired sweetness. It is important to remember that more the sweetener, the less firm the mousse will be.

Chill till it sets and firms up as a mousse. It may take several hours.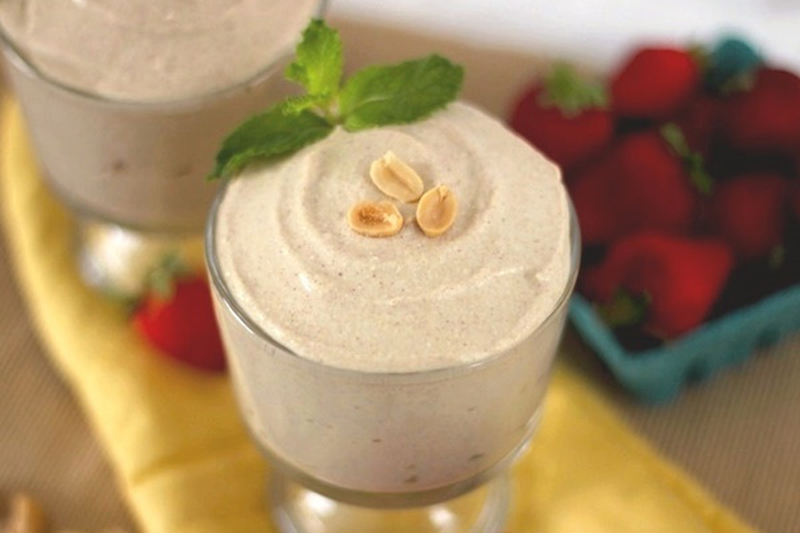 2
Vegan Pumpkin Mousse
Ÿ This recipe makes use of tofu as the base along with pumpkin as the flavoring.
| | |
| --- | --- |
| Ingredients | Amount |
| Firm silken tofu | 12.3 ounces |
| Pumpkin puree | 1 cup |
| Pumpkin pie spice | 1 teaspoon |
| Maple syrup | ¼ cup |
| Sugar granules | 2 tablespoons |
| Vanilla extract | ½ teaspoon |
| Salt | A pinch |
Total Time: 10 minutes Serving: 4
The tofu should be blended by a food processor till it is smooth.

Add the remaining ingredients to the tofu and mix well for a minute.

Divide the mixture to dessert bowls and chill for 4 hours at least before serving.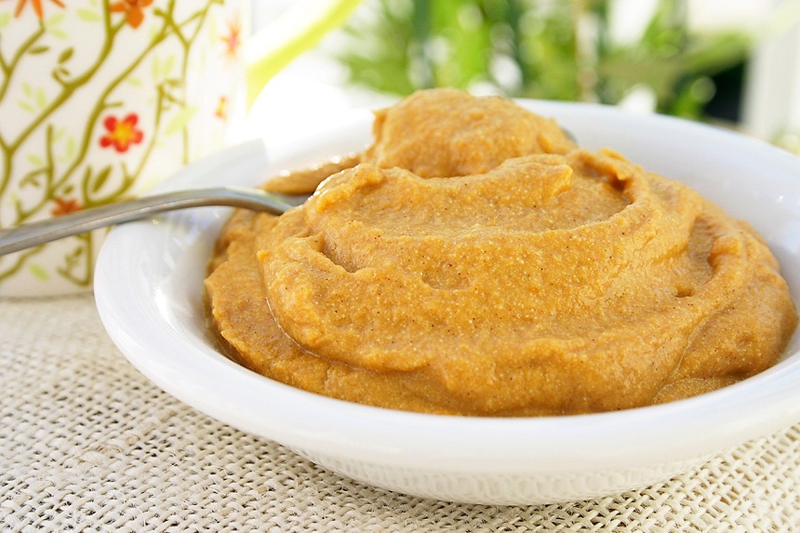 ANY IDEAS ABOUT THIS TOPIC?