Auditory hallucinations refer to experiencing hallucinations that make you believe that someone is talking to you. If you often hear voices calling your name or speaking to you, but you are unable to find any real person speaking to you, then you are a victim of auditory hallucinations. Around 70% of the victims of schizophrenia as well as 15% of people suffering from depression, mania and mood disorders experience auditory hallucinations. Continue reading to find out more about auditory hallucination, its causes and the ways you can deal with this problem.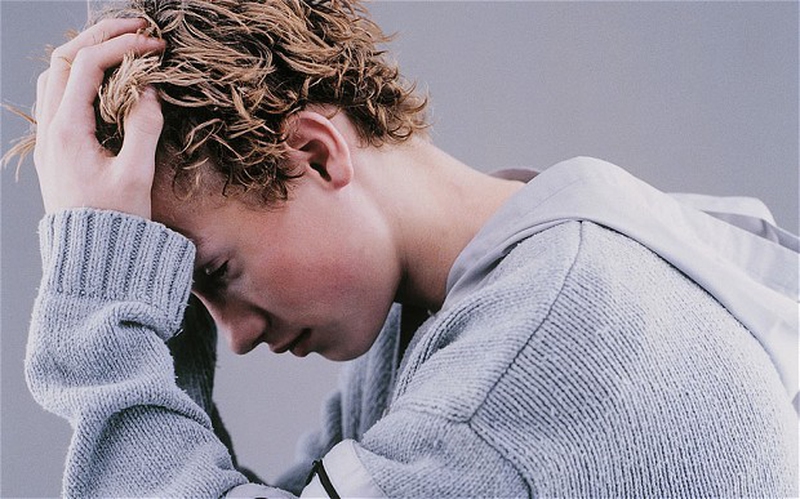 What Is Auditory Hallucinations?
Auditory hallucination, also known as one kind of paracusia wherein the victim perceives sounds without any auditory stimulus. You are able to hear one or even multiple talking voices in this condition. It is normally caused by psychotic disorders like mania or schizophrenia and is an important symptom of these problems. However, victims of auditory hallucinations can hear voices even if they aren't suffering from any mental illness.
Hearing different talking voices is divided into 3 major categories: hearing any voice that is speaking your thoughts, hearing just one or multiple voice fighting and arguing with one another, and hearing voices that narrate your actions. However, these categories don't encompass all the kinds of auditory hallucinations.
Other kinds of paracusia include the musical ear syndrome and exploding hear syndrome. In the former, you hear one or many musical tones and songs playing in your mind. Research suggests that listening to music for long period of time can result in musical ear syndrome. It can also be a result of lesions developing on your brain stem, tumors, abscesses, epileptic activity, encephalitis, hearing loss and sleep disorders like narcolepsy.
What Causes Auditory Hallucination?
Take a look at the most common auditory hallucinations cause listed below:
1
Brain-Related Factors
If you have experienced brain damage due to any medical condition or accident, it could result in auditory hallucination. Mostly, people who have experienced severe accidents report hearing spiritual and holy voices.
Also, many people hear different voices right after they go to sleep, or when they just wake up from a dream. This too, has a connection with different parts of your brain. The brain waves alter to a slower range of theta when you sleep and results in the occurrence of random dreams. Many people who hear voices during their dreams hear people calling out their name.
2
Bully or Abuse
Often, people who are bullied in their childhood end up having mental issues like anxiety, insecurities and depression, which consequently results in auditory hallucinations anxiety. Mostly, children without any siblings and suffered from bullying are prone to auditory hallucinations as they don't have the essential coping mechanism to handle bullying.
Moreover, physical and sexual abuse can result in this problem as well. If you were abused at a tender age, then you are likely to hear numerous voices later on. You can hear your abuser's voice as well and you won't be able to control it.
3
Mental Stress
Stress is also one of the auditory hallucinations causes. Huge amounts of stress accumulated over a long time period can make you hear voices in your head. Besides, loss of a loved one can also trigger auditory hallucinations anxiety. Some people find auditory hallucinations as a way to cope with this loss during the initial bereavement days. Moreover, isolation can activate this problem too. When you become isolated from people for a long time period, you begin hearing different voices. This is commonly experienced by sailors and castaways, and is a kind of compensation for their lack of social interaction.
4
Effect of Drugs
Different drugs can also affect the neurotransmitters in your brain, resulting in auditory hallucination. You can hear a voice after you take a drug, or when you withdraw from it. People suffering from Adderall-induced psychosis often go through paracusia.
5
Lack of Sleep
Not sleeping properly for a prolonged time can often induce hallucinations. Research suggests that intense sleep deprivation is associated with the neurons that compose the 'I-function' in your brain, which pressurizes the neurons and results in symptoms of psychosis such as auditory hallucinations.
6
Starvation
Starvation result in a malnourished brain. When your brain burns out, it can't function well and can result in strange behavior such as auditory hallucinations.
7
Other Illness
Mental illnesses such as schizophrenia, psychosis, major depression, dissociative identity disorder and bipolar disorder can make you hear threatening voices.
In addition to that, physical illnesses can also result in delirium that can make you disengage from your surroundings and result in
paracusia.
Moreover, post-traumatic stress disorder can also activate auditory hallucinations. Soldiers, victims of crimes and natural disasters often experience this issue.
How to Deal With Auditory Hallucination
If all the voices that you hear aren't negative but positive, then usually, you don't need to completely silence them and all you have to do is to learn to live with them. However, if those voices pressurize, threaten, swear or try to control you, then you must seek professional psychological help.
1
Antipsychotic Medications
Antipsychotic medications are mostly employed for treating auditory hallucinations. They affect the dopamine metabolism that fixes the problem. If you are diagnosed with mood disorders, then you will be prescribed with adjunctive medicines such as mood stabilizers or antidepressants.
2
Cognitive-Behavioral Therapies
Cognitive behavioral therapy is an effective treatment for decreasing the intensity and frequency of paracusia. Enhances supportive therapy can also help fix this problem. You can also mix other behavioral therapies with CBT for treating your condition.
3
Electroconvulsive Therapy
Electroconvulsive therapy (ECT) can help in reducing the symptoms of schizophrenia, depression and mania. Repetitive transcranial magnetic stimulation (RTMS) is a biological treatment procedure that can cure auditory hallucinations. It alters the neural activity of your brain and can be used along with antipsychotic medications for curing paracusia.
4
Reframing
Reframing the voices you hear is a good technique of managing them. This is executed by bringing those voices to your conscious awareness, so you recognize that they aren't real. Once, you become comfortable with these voices, you are able to decrease their intensity and frequency.
5
An Ongoing Research for You
Ongoing research studies have shown that around 14% of children experience auditory hallucinations without experiencing any paranoia or delusions. Hallucinations and talking voices they hear can affect their well-being.
ANY IDEAS ABOUT THIS TOPIC?