British desserts and puddings are renowned across the globe. Known as a traditional quintessential pudding, apple crumble is very popular. Delicious British apples tastes best when topped with a light crisp crumble.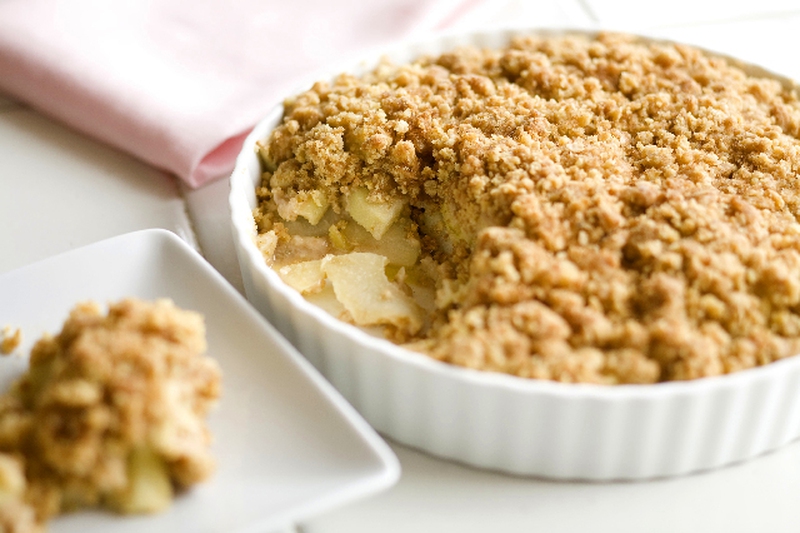 Steps
1
Prepare ingredients
For Filling:
Medium to soft apples, Bramleys or other: 450g/1lb.

Fine sugar: 2 tbsp.

Ground cinnamon (optional): A pinch
For Topping:
Cold butter: 115g/4 oz

Golden caster sugar: 115 g/4 oz

Plain all purpose flour: 175 g/6 oz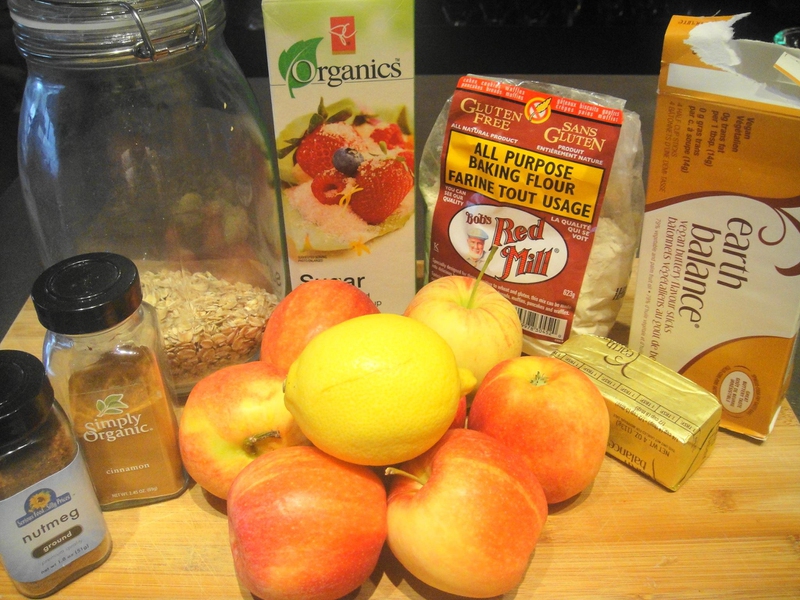 2
The oven has to be preheated to 180 degree C/375 degree F/Gas 5.
3
Peel, core and dice the apples into chunks (slightly bigger and not too small). Take a shallow baking dish and place the apples in it. The size of the dish can be around 23 x 18 cm/9 x 7 inches.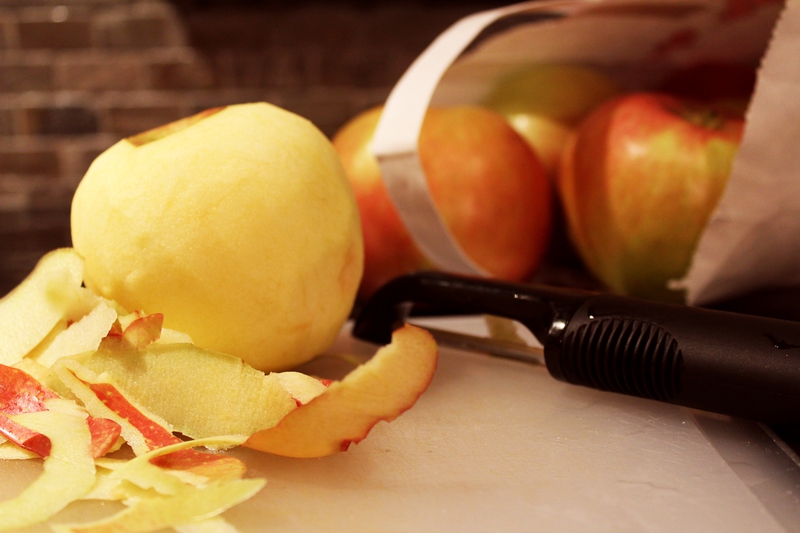 4
In case you are using cinnamon, then mix it with 2 tbsp. of sugar and sprinkle the mixture on the apples. Place aside.
5
Take a large baking bowl and add flour and sugar in it. Dice the butter into small chunks and place in the bowl.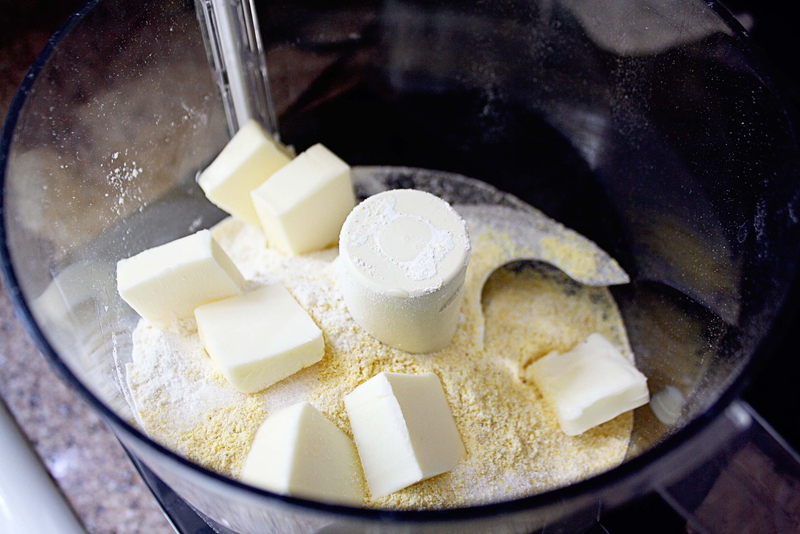 6
Mix the butter with the flour and sugar till the mixture becomes very coarse. The texture has to be uneven. You can also use a food processor to make the crumble mixture by putting all the ingredients that are to be used for topping into the food processor and blend till the mixture becomes coarse.
7
Place a thick layer of crumble as topping over the apples. The height of the layer should be half that of the apples.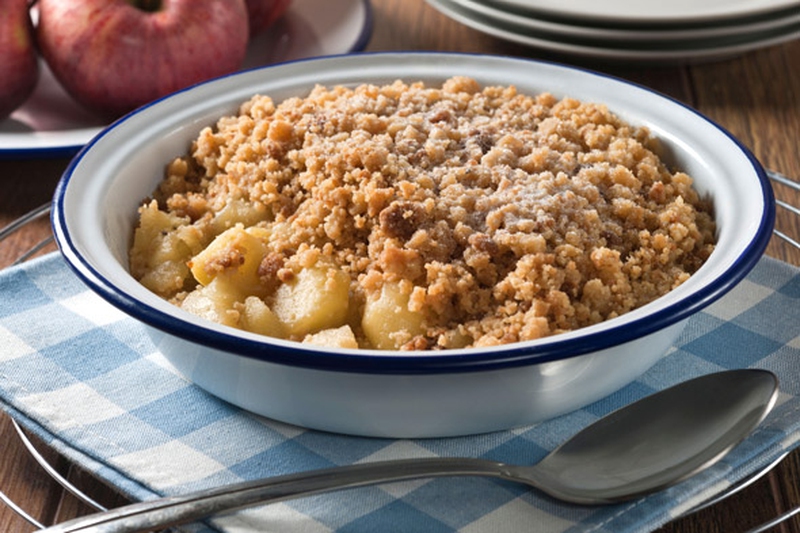 8
Place the baking tray in the preheated oven and cook approximately 30 minutes till the crust becomes golden and the apples start bubbling from underneath the crust.
9
Remove and cool for around 5 minutes. Serve with vanilla ice cream or custard. The dish will take 40 minutes in total, and it will make 4 servings.
Some Variations According to Your Flavor
You can use several variations that are easy to use in the classic apple crumble recipe if you want to bring some changes.
You can use whole wheat flour instead of all purpose variety to make a darker crumble topping.
You can use soft brown sugar to get a caramel type flavor of the topping and the apples.
You can add some tbsp. of museli as you like to the topping after you have made the apple crumble. This gives it a crunchier and more nutritious twist.
ANY IDEAS ABOUT THIS TOPIC?