Everyone desires beautiful hair and premature whitening or graying of hair is not welcomed. When white hair appears early, you may lose your confidence as it makes you feel older in comparison to your real age. Early graying of hair can occur due to multiple reasons such as stress, heredity, lack of sleep, illness, improper diet, dandruff, unclean scalp, excessive consumption of alcohol etc. You can treat white hair with some herbal remedies that are easy to use and give back your lustrous black hair.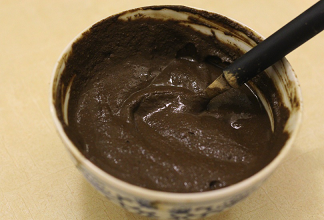 Does Amla Powder for White Hair Work?
Amla tops the list of natural herbal remedies to treat premature whitening of hair. It is an effective ingredient that is utilized in most of the home treatments that are used to reverse the premature whitening of hair. Amla has plenty of anti-oxidants, which help in fighting against the free radicals that cause damage to the follicles of hair. Apart from damaging the hair follicles, these free radicals also damage the melanocytes, which are the cells that produce black pigment in hair. Damaged melanocytes do not produce the black pigment melanin, gradually turning your hair gray or white. However, this process of early graying of hair can be reversed by using some home remedies that have amla in them.
How to Use Amla Powder for Your White Hair
Other Ways to Use Amla for White Hair
1
​Lime Juice and Amla Pulp
Mix some juice of lime to 1 tbsp of pulp of amla. Do massage with this mixture on your scalp and leave overnight. Wash your hair in the morning using a shampoo. Repeat twice a week.
2
Almond Oil and Amla Juice
Take equal quantities of almond oil and amla juice according to the length of your hair and mix. Apply the mixture into the scalp and massage for a couple of minutes. Leave it for the night. Wash next morning with a shampoo.
3
Drinking Amla Juice or Eating Amla
You can eat 1-2 fresh amla or drink amla juice that is prepared fresh. Cut small pieces of fresh amla, sprinkle black pepper and salt. You can also drink 1-2 tbsp of amla juice (fresh) regularly. The best time to consume amla is either in the evening or morning.
Other Natural Remedies for White Hair
Henna
Henna not only darkens your hair but also provides strength to your hair. To make a henna pack, make a paste of henna leaves, add 3 tbsp of amla powder, 1 tbsp of coffee powder and some plain yogurt. Apply this 2-3 times per week to your hair for 4 weeks and see the difference.
Black Tea
It not only darkens your hair but also makes your hair soft and smooth. Boil 2 tsp of black tea in 1 cup of water. Add 1 tsp of salt. Let it cool. Apply this to your hair. Leave it for 20 minutes. Wash it with a mild shampoo. Repeat at least two times a week.
Sage and Rosemary
Boil ½ cup of both sage and rosemary separately in 2 cups of water. Leave for 2 hours, and then mix both of them. Wash your hair with a shampoo and use the mixture as a hair rinse.
Curry Leaves
Boil curry leaves; now add coconut oil until the curry leaves are charred. Massage it in your hair. Leave for 30-40 minutes. Wash your hair.
Onion
Massage juice of onion on your scalp for getting rid of gray hair. Use it each night before you go to bed and let it remain in your hair overnight.
Carrot Juice
Drink one glass of freshly prepared carrot juice every morning. It is an excellent remedy to treat white hair.
ANY IDEAS ABOUT THIS TOPIC?