Let's face it, a make-up routine isn't always a mother's top priority in the morning while racing around after everyone else. But some days we just don't need to be frightened by catching an unexpected glance at our bedraggled face in the mirror. That bit of extra oomph a nicely applied face gives is a great reminder of the importance of snatching just five minutes for yourself. Kidspot beauty guru Lauren Rowland has come up with four super quick make-up tips that even the busiest mum can squeeze into a morning.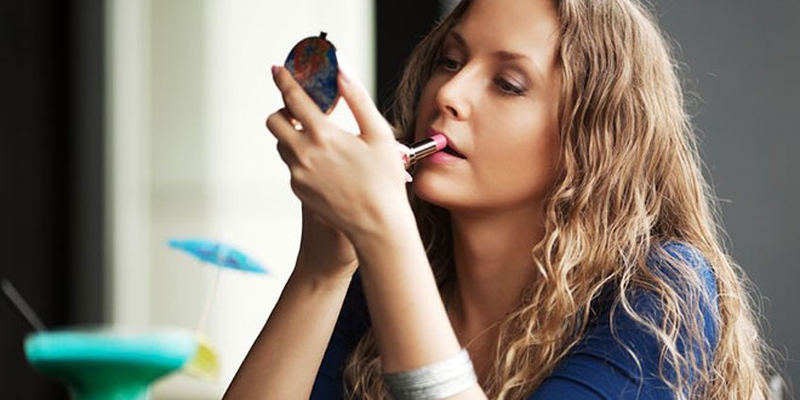 Part 1
1
Face fact #1: You glow, girl!
Foundation should be easy and practical. Buy a good quality sheer foundation with a slight iridescence - the subtle shimmer is flattering on everyone and there is no need for complicated blending. Get glowing skin in less than one minute by simply dotting foundation on your forehead, nose, cheeks and chin and gently blending with fingers in a downward motion towards your jawline. It's so easy to use you could almost do it without a mirror! Then, if you've really had a tough night without sleep and are packing dark bags under your eyes, pat a touch of concealer. A super light dust of powder will set it all, and there you go - model skin in mum time.
2
Face fact #2: It's all in the eyes
While a metal eyelash curler may look like a medieval torture device, this is one of the fastest tools to help a mum's eyes look fabulous without even bothering with mascara. Curled eyelashes give the illusion of an eye that is wider, and more open. To use one, just close the tool around the roots of your eyelashes for 10 - 30 seconds then release.And for those days you need a super curl, simply blast the curler under the hairdryer for 3 seconds. Make absolutely sure you touch it to your hand to make sure it's warm and not at burningly hot, then use. Follow with just a quick coat or two of your mascara zigzagged from the root to tip of your lashes, and maybe a light dust of a neutral or gold shimmer shadow for a little sparkle - instant va va va voom!
3
Face fact#3: Instant cheekbones
Cream blush should be a revelation for the busy mum! It will add contour to your face and takes less than a minute to apply. Choose a delicate colour not far from your natural skin tones when you blush, and apply with fingertips in circular motions to the apple of each cheek blending outward. Start off with only a tiny bit, adding only little smidges more if you need. Voila - a delicate flush to make you look all sophisticated and glowing.
4
Face fact #4: Paying lip service
If you feel your lips need attention, add just a quick slick of lip gloss for a bit of shine or a touch of lip stain for longer lasting colour, and you are good to go. A good natural colour is usually only a few shades darker than your actual lip. If you have a lunch to head off to, or feel like having some fun with your make-up, a brighter lip colour can be an instant pick-me-up. So there you go - make-up done before anyone noticed you had even stepped away.
ANY IDEAS ABOUT THIS TOPIC?