Have your kids feel bored at home on a rainy day? If you don't want go on a boring day, the activities listed below can be on your hand.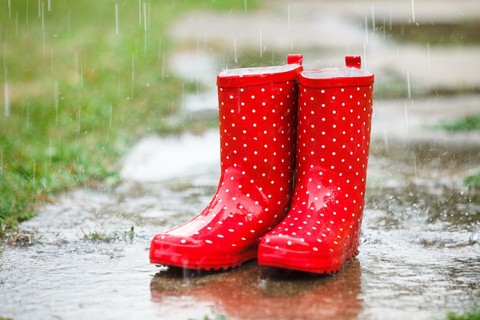 Part 1
1
Have a Movie Day
Rainy days are perfect for a good movie. Keep some popcorn on hand and you'll be good to go. The good news is you can hit up a Red Box or you can rent something On Demand or on Net Flix so that you can watch something new.
2
Make a Fort
Use pillows and blankets and chairs and anything else you can find to help make this more fun. It's going to make your day, we promise. The kids will have an absolute blast with this one.
3
Donate Old Toys and Clothes
What better way to bond with your kids and keep everyone busy than by multitasking? You can make the day more enjoyable by going through your toys and clothes and donating things to kids in need. as a bonus, you can take the kids to donate them on their own another, nicer, day.
4
Play Dress Up
Go through your old clothes and let the kids put on your wedding dress, your other stuff and your shoes. Get dressed up and have a fashion show, and everyone is going to think that it's the most hilarious thing they've ever done.
5
Go Through Old Photos
There is nothing more fun than going through all those old photos you have lying around and showing the kids what you looked like growing up and what they looked like as babies. Be prepared to be laughed at, though. You didn't always have amazing hair.
6
Create a Rock Band
You have dishes and pots and pans and toys and wooden spoons, so why not make it a point to create a rock band you can rock out to all day long? Your kids are going to love permission to make this kind of noise just for fun.
7
Have a Dance Competition
Dancing with the Stars has nothing on you. Bust out your best moves to the best music you have and see who in your family has the best moves of all. Maybe you'll walk away the winner and maybe you'll realize that your moves are not all that impressive after all.
8
Make Toothpick and Marshmallow Art
Get some toothpicks and some marshmallows and let the kids get crazy making their own buildings and designs and structures. It's also fun to then go ahead and eat them, too.
ANY IDEAS ABOUT THIS TOPIC?