Your dumpster diving days are not over. A salvaged wood plank, rescued from the detritus of a neighbor's remodeling project, is exactly what you need to organize your specs.
Flex your handy-woman muscle; this easy project will cost you pennies. If you don't own a drill, slightly more.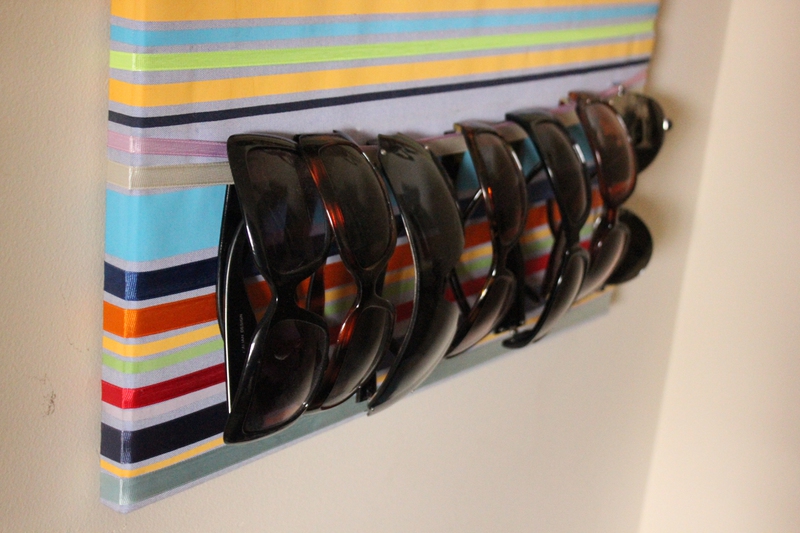 Part 1
1
Supplies:
Hammer

Plank of wood

Nails

Leather shoe string

Drill with a 1/4″ bit.
2
Instructions
Step 1. Wipe down the plank with a cloth and some wood soap and remove any old nails.
Step 2. Drill two holes in the wood approximately 2 inches from the edge using a 1/4″ bit.
Step 3. String the leather through the holes.
Step 4. Pull the leather as tight as possible and tie a knot in the back.
Step 5. Attach to the wall with a hammer and nails (it's lightweight, so don't worry about using a stud).
Aren't you clever?
ANY IDEAS ABOUT THIS TOPIC?