As a nation, we drink a lot of coffee. Over half of Americans over 18 years of age drink at least one cup every single day. That equates to over 150 million cups of coffee, and doesn't account for those of us who drink two or more cups. With the average price of a standard coffee coming in at $2.38, that means we're spending $357 million every day on coffee.
And yet, there are so many ways to get coffee for free! Here is a list of ideas to get you inspired and spending less.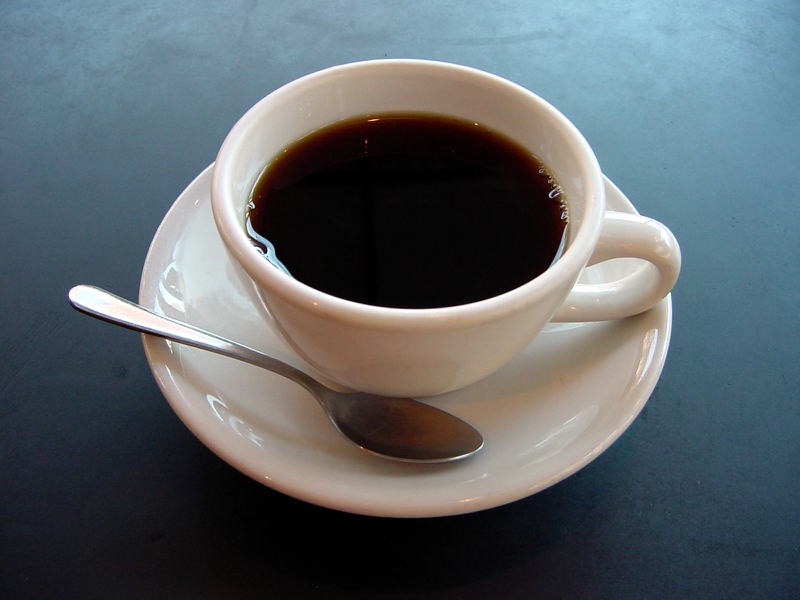 Part 1
1
Get it From Your Employer
The first idea on the list is almost certainly the most obvious. Many of us are fortunate enough to work at a place that has a kitchen, a coffee maker, and all the coffee we could ever want to drink. It's actually a good move on the part of the business, as a caffeinated workforce is an alert workforce. However, so many people with this free resource decide to go through the drive-thru line at Starbucks before arriving at work, preferring to pay $5 for a coffee loaded with cream and flavorings. Do yourself a favor — drink the coffee at work. You can always bring in your own flavorings and creamers if you want a more sophisticated taste.
2
Become an Ikea Family Member
If you sign up for Ikea's Family Card, which is free, you are entitled to a free cup of Ikea coffee every day. This is particularly useful on the weekends, when you're out and about running errands. Take advantage of the free coffee (you can also get free tea) and get some shopping in at the same time.
3
Be Extra Nice to Pret A Manger Staff
If you're lucky enough to have a Pret A Manger near you (in the U.S., they're currently located in New York, Chicago, and Washington D.C.), you have a very good chance of getting a free coffee just by turning on the charm. According to the CEO, Clive Schlee, the chain gives away 28% of its coffee free, based entirely on whether the staff likes you or not. The staff has the right to give away free coffee, and does so to those people who deserve it. If you're nice and polite, you may get one. If you're very attractive as well, you'll almost certainly get one free. If you sneer and snarl, forget it.
4
Pop Into Cost Plus World Market
Every branch of Cost Plus World Market will brew at least one of its coffee varieties every day, and wants you to try them for free. If you have the time, stop by the one nearest you before you go to work, and sample their latest flavors. The cups aren't very big, but there's no reason you can't sample it twice before you leave. It also comes with creamers and sugar or sweeteners.
5
Take Advantage of National Coffee Day
Every September 29th, coffee stores around the U.S. and the world give away millions of cups of free coffee. On that day, check to see who in your area is serving free cups of coffee. They will most likely have a limit on the size of the cup, but you can pop into several on your way to work, or after dropping off the kids at school.
6
Cash in on Loyalty Programs
Starbucks, Caribou Coffee, and Dunkin' Donuts will all reward you with free coffee just by signing up for an online account. Before you go out, create your profile and you'll get a code or printable coupon that you can use to get your free cup of coffee. The unscrupulous among you may even be tempted to create multiple profiles with different e-mail accounts. That's your call.
7
Birthdays = Free Coffee
If it's your birthday, chances are the local coffee stores will happily give you a free cup of your favorite morning pick-me-up. First, check to see if they do give out coupons for birthdays (Dunkin' Donuts definitely does with its Dunkin' Perks program). If they don't, try your luck when you get to the front of the line, and show them your ID. Most of the time, you'll walk away with a free coffee.
8
Swing by a Hotel Lobby
Almost every hotel in the country serves free coffee in the morning, for guests and their visitors. While it may not be entirely ethical to drop into the hotel every day on your way to work for a free cup of joe, hotels put out gallons of coffee every morning, and throw away a lot of it. A few cups here and there won't put anyone's nose out of joint, especially if you are a regular guest of the hotel when you travel for business or pleasure.
ANY IDEAS ABOUT THIS TOPIC?