House cleaning? Don't forget to freshen up with a new home fragrance. Shop our favorites and add one to your wedding registry.
Introducing a homey scent is the quickest way to make new digs feel cozy (or old ones feel refreshed!). Diffusers of all shapes and sizes are great flameless options for the fire-weary, while traditional candles and incense provide a more classic solution to the new paint smell. Consider giving a stylish scent as an engagement gift, or add a few to your own wedding registry.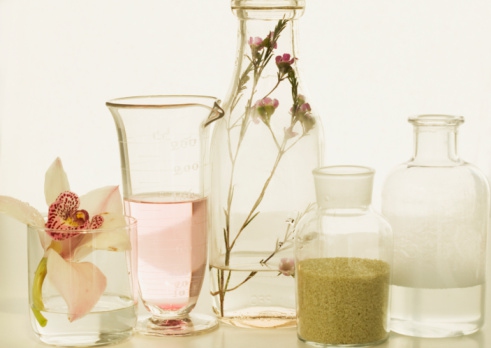 Part 1
1
Nature lovers rejoice! These hand-poured soy wax candles bring the outdoors in with the strike of a match. The rustic ceramic pots feature woodsy scents like cypress and mint, and ivy and birch.
Scented Moss Pot Candles, $26, WestElm.com
2
Plug in this wax-free fragrance warmer, kick back and relax. Its burn-free design warms a non-toxic fragrance disk of your choosing, while a flickering LED bulb mimics the flame of a real candle. The result? A warm and inviting aromatic experience, without the fire-induced worry.
Decorative Fragrance Standard Warmer, $20, Target.com
3
This isn't your grandma's potpourri. Bold shapes and natural floral fragrance quickly fills the air with an exotic scent. Create an easy centerpiece by placing all the potpourri in a decorative bowl, or make your own drawer sachets by separating the pieces into small linen bags.
Tanzanian Freesia Potpourri Box, $15, WorldMarket.com
4
Reed diffusers are simple and versatile. A classic set with a clean fragrance–like this one with hints of eucalyptus–is the easiest way to maintain that signature home scent. Get one for the bathroom, bedroom, and home office.
Votivo Gracious Green Diffuser, $44, GraciousHome.com
5
Sometimes, traditional is best. This hand-poured soy wax candle bursts with the sweet perfume of fresh gardenias, making it an easy fit for any room.
Fresh Gardenia Scented Candle, $10, CrateandBarrel.com
6
It's no wonder why incense has been the go-to in home fragrance for thousands of years. Burning it requires a close eye, but it's effects are instantly noticeable. Each of these traditional patchouli sticks is handmade by disabled artisans who learn the trade to overcome poverty in their home country.
Patchouli Incense Sticks, $4, TenThousandVillages.com
7
This diffuser ditches the reed sticks and utilizes a chic hourglass design to disperse fragrance. The perfume flows one drip at a time from the top of the diffuser to the bottom, creating an immediate aromatic effect.
Figuier Hourglass Diffuser, $150, DiptyqueParis.com
ANY IDEAS ABOUT THIS TOPIC?