Unless you are a computer geek, how could you possibly find all the time-saving software, apps and ideas that abound on the net? Here are five ways your browser can streamline your life.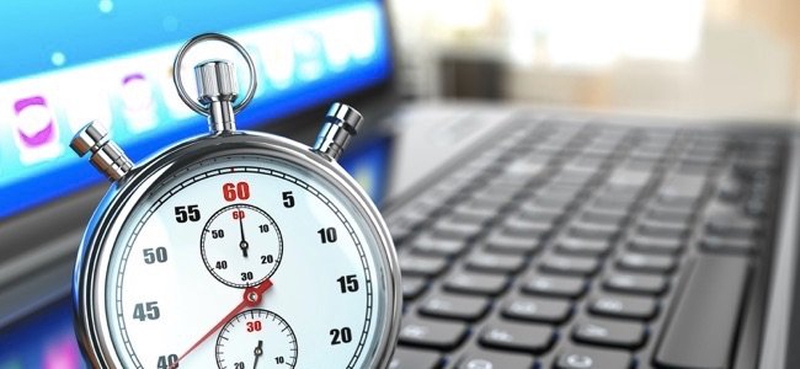 Part 1
1
Timesaver #1: Threadsy - speeds up social networking
Are you forever flicking between email, Facebook and Twitter accounts? Be more time-efficient by using Threadsy to pull all your email and social media together to one place. It will direct any Gmail, Google apps, IMAP accounts, Facebook and Twitter posts to your Threadsy home page. Even better, you can post comments and 'likes' directly on to Facebook from Threadsy and it will also streamline your online friendships by showing a 'person card' with friends' profile information, photos, and their latest updates.
2
Timesaver #2: Flickr - organise family photos the easy way
Are you always emailing photos to friends and family members? Just join Flickr to store those family photos online and share them with family and friends. Simply open a free Flickr account (which lets you upload your photos from your computer or mobile phone), then set your privacy settings so only you can see them, or so they're visible to family and friends wherever they are. You can add titles and locations to photos, notes explaining who or what is in the picture, along with adding tags so friends and family can easily find them when searching. They can also use these to make sets of photos, file pictures by your kids' ages or family events.
3
Timesaver #3: PearBudget to balance the family budget
It's time to throw out your pen and paper when it comes to your family budget. To get a handle on your household finances - and discover where your money is really going – sign up to PearBudget for a personalised online spending plan. It couldn't be simpler. Firstly, put a tick next to the categories you want to include in your budget. These might include:
Mortgage

Groceries

Dining out

Credit card interest

Car insurance

Utility bills

Clothing

Retirement

Higher education/university savings
Then categorise each of these as either a monthly expense, or irregular spending, entering how much you spend per month on each monthly category, before inputting how much income your family will earn in that month. The site will then create a spending plan, detailing your incomings and outgoings, whilst also allowing you to move the figures around to balance your household budget.
4
Timesaver #4: Dropbox - streamline family paperwork
Are you constantly reminding your partner that it's parent's evening or their turn to pick up the kids from school? It'll come to an end if you set up an online calendar that's accessible to both parents in a Dropbox account, putting an end to two sets of files on your home computer and work PC. Just install Dropbox on any computer and you can place all the files you both want to be accessible from any computer, regardless of the location.
5
Timesaver #5: Skype - video and message for free
Skype and a webcam is a wonderful tool. It is great for husbands who go away for work and want to read a bedtime story via video to the kids (hey, you gotta take what you can get when they travel). Skype is an online service that lets you instantly text message or video message, anywhere in the world, for free. Just install Skype on your computer, add your friends as contacts, then phone, video call or instant message them through your computer (although you'll need a webcam if you want to make video calls). It's a silent way to message your partner at work.
ANY IDEAS ABOUT THIS TOPIC?