You can you have a regular 'cook's night off' without having to splurge $30, $40 or even $50 on takeaway. It's easy: just designate one night a week (or fortnight) as your night off from cooking, and then write it in the family calendar so everyone knows. Then, simply read these ideas and you'll be hanging up your apron in no time.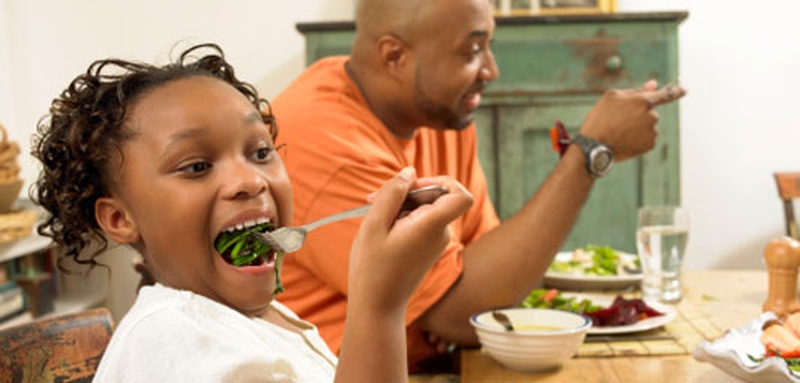 Part 1
1
Have a Jacket potato night
Got spuds in the house? Dinner doesn't get much easier than microwave jacket potatoes, and the best part? Kids love making them! This easy recipe can be made by mini chefs, or with a little supervision from dad, and will have them creating their own toppings from staple pantry and fridge ingredients. Too-easy.
2
Eat 'brinner' (breakfast for dinner)
Breakfast is often the most popular meal of the day with kids, so delight the family one evening and declare it 'toast and eggs night'! Get dad to scramble, poach or boil enough eggs to feed the troops and you'll be surprised by the grin on their faces. There's also nothing wrong with a bit of muesli and milk to start with either – it's the perfect 'brinner' entree!
3
Engage in a meal exchange
Buddy up with another mum and set up a monthly date for a meal exchange. Just take it in turns every month to cook a meal for each other's family. It doesn't have to be flash – a simple pantry dinner can easily be a big hit. This is a great way to have a home-cooked meal without the hassle of making it yourself. When it's your month to cook, just make a double quantity of food so that you can keep half for your own family dinner.
4
Put someone else in charge!
Make dad head chef on 'cook's night off' and put him (and the kids) in charge of making dinner and cleaning up - including setting the table. It's wise to schedule this event for a Friday or Saturday night – when everyone is more relaxed and in a weekend-frame-of-mind.
5
Eat from your freezer
Keep your freezer stocked with a few family favourites that you can easily reheat on 'cook's night off'. Batch cooking is a fail-safe way of making sure there is always a wholesome meal on hand. Freeze a few different dishes in individual portions, so that everyone can choose their preferred dinner and reheat their grub in the microwave.
ANY IDEAS ABOUT THIS TOPIC?