Celebrate the most important woman in your life with a personalized Mother's Day brunch. We have a breakfast recipe for every type of mom, including the farmer's market fan, the foodie, and the traveler. So what are you waiting for? Cook up one of these breakfast pizzas, parfaits, or pancakes, and show Mom how much you care.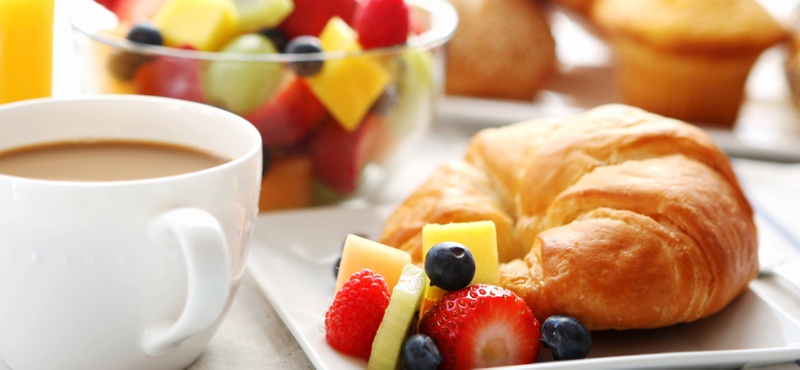 Part 1
1
For the Global Mom
Does your mom have a fully stamped passport? Transport her abroad with our Asian-inspired French toast strips dipped in marmalade. Bonus: It takes just four minutes to cook the bread strips!
2
For the Mom with a Sweet Tooth
Cajeta, the sweet caramel-like syrup drizzled atop these crepes, is sure to satisfy even the biggest sweet tooth. The paper-thin crepes -- similar to pancakes -- get an added boost of scrumptiousness thanks to slices of fruit and toasted coconut.
Start to Finish: 50 mins
3
For the Savory-Loving Mom
Baguettes and breakfast -- Mom's new favorite pair. This Mother's Day, serve up a scrumptious brunch that's as creative as it is mouthwatering. Italian sausage, sweet peppers, and more are baked alongside egg and cheese in this Mother's Day brunch recipe.
Start to Finish: 1 hr 5 mins
4
For the Pizza Fan
If your mom loves ordering a good pizza pie, this fresh and juicy breakfast version is a produce-packed way to start her day. The elegant pastry pies take just 25 minutes to prepare, so you'll spend less time in the kitchen and more time with Mom.
Start to Finish: 25 mins
5
For the Bacon-Lover
Bacon makes everything better, and battering and deep-frying makes bacon even better! Make the delicious recipe for your Mother's Day brunch (we reccomend a sprinkling of powdered sugar atop the bacon and a dipping sauce of maple syrup).
ANY IDEAS ABOUT THIS TOPIC?