Thanksgiving dinner is coming up fast and when you're the hostess, every minute counts. The turkey has to be the best turkey anyone has eaten. But what about the side dishes? You don't want to spend all of your time on them, but you don't want to just toss some microwaved veggies on the table either. They have to be simple, fast, and perhaps even steal the show from that turkey.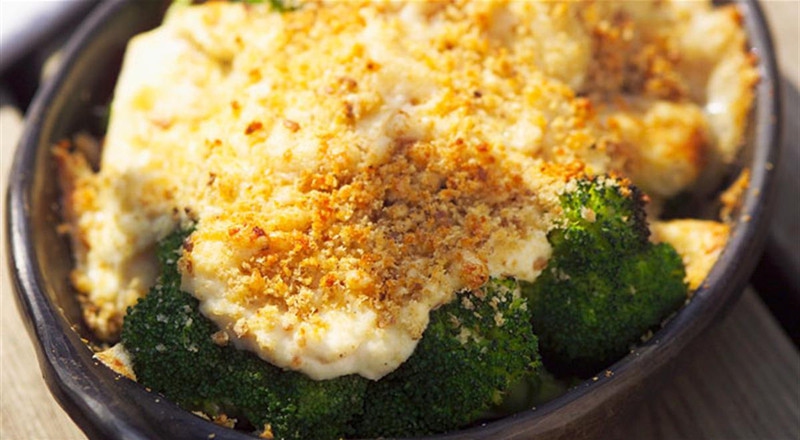 Part 1
1
Sauteed Garlic Asparagus
Just three ingredients makes this a simple recipe for your Thanksgiving meal. Sauteed garlic asparagus from All Recipes is not only easy and quick, but your family and friends will be surprised at just how much they actually like asparagus.
2
Mac and Cheese
Easy, stovetop mac and cheese from the kitchen will not only bring another great comfort food to your table, but it will ensure that your children actually eat something. You can prep the cheese sauce ahead of time to make life easier on Thanksgiving.
3
Slow Cooker Mashed Sweet Potatoes
These sweet potatoes from 5 Dollar Dinners features cinnamon, brown sugar, and pecans. But the best part is you get to put them in the crock pot and walk away to focus on the rest of the meal preparations. And that's exactly what will help you get through this day!
4
Roasted Winter Squash and Onion Turnovers
This recipe from Food and Wine might not be easy breezy, but you can make them up to two weeks ahead of time. Just freeze them before the final step and on Thanksgiving, pop them in the oven frozen and you've got an amazing side dish.
5
Orange Scented Green Beans
Give a sweet orange kick to your green beans this Thanksgiving with this quick recipe from Rachael Ray and Food Network. It's simple to make and only takes about 20 minutes overall. Perfect for making an unexpected side dish.
Thanksgiving is an overwhelming day for the chef, but you can make it easier on yourself. You can also make it easier on anyone else who might be the chef this year by offering to bring one of these side dishes to their home on Thanksgiving. Either way, it will be a meal not to be missed.
ANY IDEAS ABOUT THIS TOPIC?