Turning 16 maybe sweet but turning 18 is super. When an individual turns 18, he is formally considered an adult and the 18th birthday marks the start of a new journey in his/her life. This journey is all about greater challenges and responsibilities, therefore the 18th birthday must be celebrated in style. Here we provide a comprehensive list of 18th birthday party ideas, from themes to venus to food ideas.
18th Birthday Party Ideas: Themes, Foods, Invitations
1
What theme to choose?
Themes bring flair to a party. Music, decorations, outfits and venue can all be coordinated if the party has a theme. Victorian, Hollywood, pink it up and masquerade are fun themes for a girl's birthday party.
For instance, in a Hollywood themed party, the décor could include a red carpet and a photo booth while the guests could dress up in suits and cocktail dresses.

Similarly, sports themed parties are the best choice for boys. The party could be held at a sporting arena such as a skate boarding enclosure.

Music is an essential part, so a DJ must be hired and the playlist should be designed whilst keeping the party theme in mind.
2
Have a cake
A birthday is incomplete without a cake. A lot of bakeries and patisseries make customized cakes nowadays and these cakes could be themed around the birthday girls or boy's likings. For instance, you can get a cake showcasing the birthday girl's /boy's favorite movie or book. The cake could carry 3D figurines representing characters from the movie or the book. The cake could also be designed according to the theme. For example, football or skateboard shaped cakes are exciting designs.
3
Prepare food and drinks
Crisps with dips, nachos, pizza, bread sticks are most appropriate food items for a party. All these options are also convenient as they fall under the category of hand food and would not require tableware. If the party is formal then one can opt for delicate canapés. Similarly, for a casual birthday affair, soda and punch bowls are a great choice, but for a formal affair, champagne is the most suitable choice.
4
Send out invitations
Get your imaginations going in order to design the most exclusive invitations for the birthday party. You can either do simple stylish card invitations or do something bizarre like getting a dove to send out the invitations. Either way, the invitations must carry the basic instructions regarding the party.
18th Birthday Party Ideas: Themes to Choose From
1
Movie party
Instead of doing a typical birthday party, one can plan a movie night. You can do a marathon of the birthday girl or boy's favorite movies. All you will need is a projector screen that you can set up in the backyard. Lay down some cushions and throws in the area for guests. A popcorn and candy stand in one corner would be a great addition to the movie party.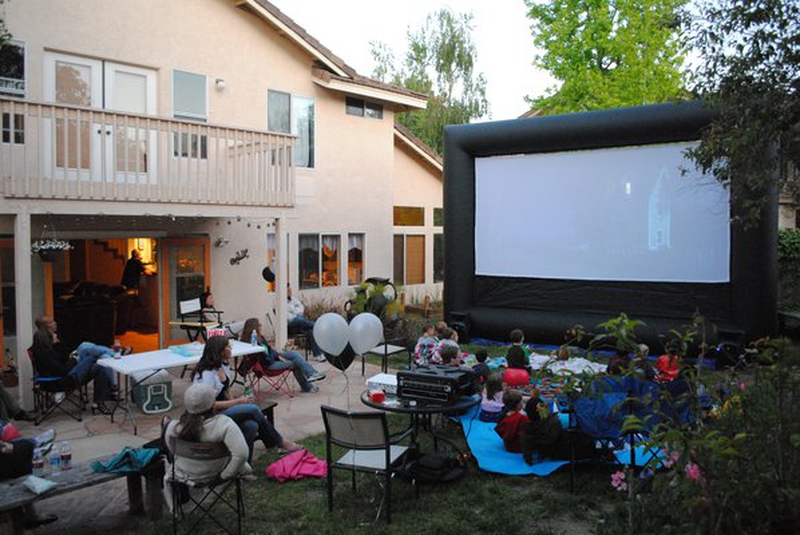 2
Beach party
What is more fun than hanging out with a bunch of friends at the beach in summers. You can make arrangements for beach volley, surf boarding and sand Frisbee to engage the guests in fun activities. An area could be designated for sun bathing. Including fruit cocktails, coconut drinks and sea food in your menu would sit well with the theme of the party. As mentioned earlier, an 18th birthday marks adulthood for an individual. A beach party is therefore a perfect idea because it will be nothing like an individual's previous birthday celebrations.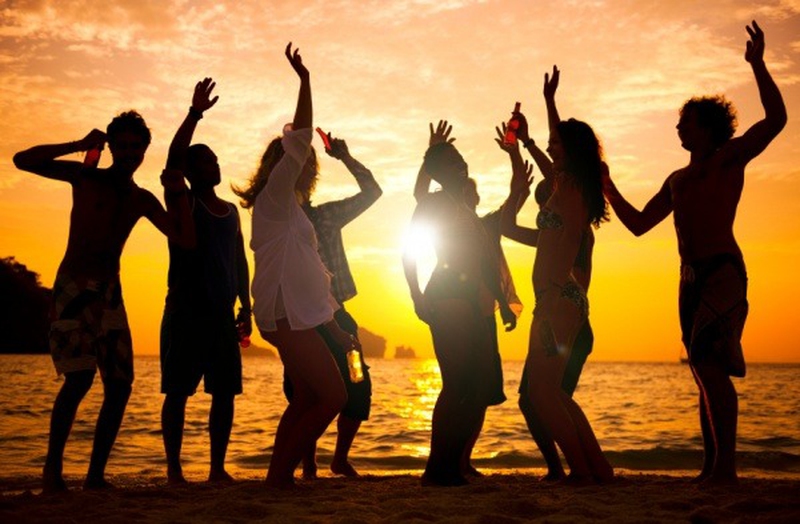 3
Concert or sports game
Treating the birthday girl or boy by taking them to a concert of their favorite band or to the game night of the team they support is one of the best ways to celebrate their special day. Instead of spending money on a party, you can buy tickets to the concert of their favorite band and fulfill their lifelong dream. Similarly, boys would be thrilled to see their favorite team play. If the game or concert is out of the city, plan a day trip. This will be the most enjoyable way to spend some one on one time with your special friend.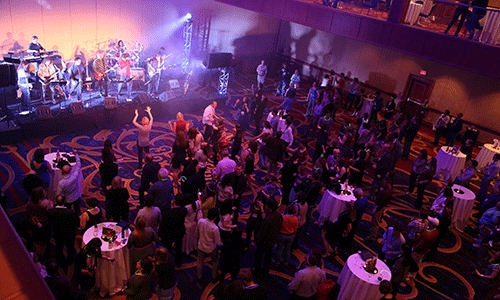 4
Zombieland
We are all amused by bizarre concepts such as that of zombies. You can either set up a makeup booth at the party where a professional artist could turn guests into zombies. The décor of the venue could also be set according to the theme. Dim red and blue lighting and props such as skeletons and mummies could create a spooky effect. To top it all off, the guests could prepare a flash mob on thriller, one of Michael Jackson's greatest hit, as a dedication to the birthday boy or girl.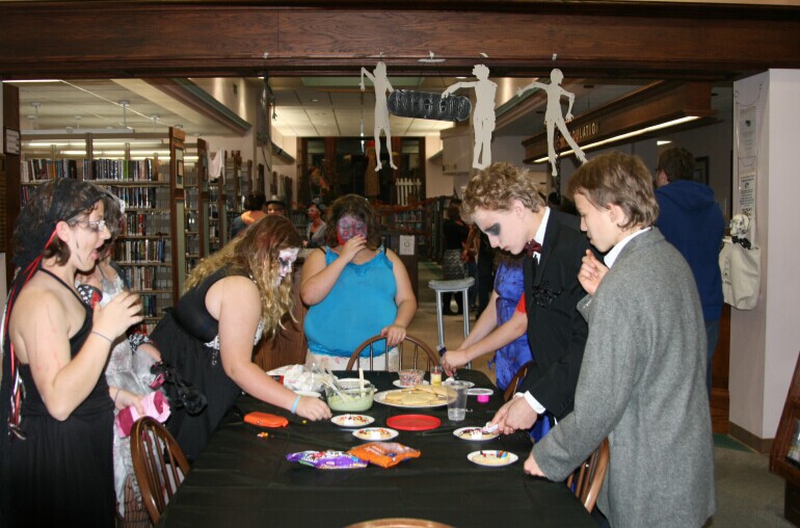 5
Luau party
Everybody loves Hawaii so what is a better idea than throwing a Hawaiian themed birthday party. This party would be all about color, so tell the invitees to dress up in grass skirts and Hawaiian skirts. You can also setup a playlist with Hawaiian themed songs. In addition, the menu can be set according to the theme by serving exotic beach drinks and food.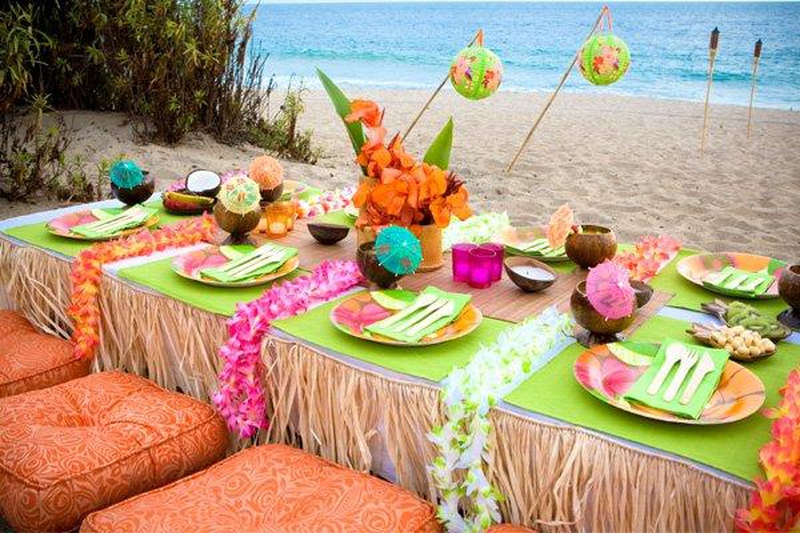 6
Scrapbook birthday party
This is one of the most intimate and cherished gestures one can make to celebrate a special one's 18th birthday. Scrapbook themed party is about reminiscing and recollecting memories with close friends and family. The invitees can write a note to the birthday boy or girl and also include their favorite picture to form a scrapbook.
7
Party on wheels
Take a completely different turn from the regular birthday affairs by hiring a luxurious vehicle such as limousine and arranging a party on wheels. Every individual has a dream car, hire the dream vehicle of your birthday boy or girl to give them a real treat. Cars such as limousines can accommodate up to 20 people and usually have a bar. Put on a great music playlist and party it up.
8
Barbecue party
This may be a more freestyle of 18th birthday party ideas. Grab some groceries from the local farmers market, set up your grill and you are all set to have a barbecue party. You can involve the guests in cooking by asking them to prepare sauces and salads. Turn your deck into a dance floor by setting up fairy lights and disco balls. Also, ask the invitees to bring instruments for a live jam session.
9
Amusement park
As the 18th birthday marks the start of adulthood, you can bid farewell to your childhood years by having a birthday at an amusement park. Nothing is more fun than being on roller coasters or water slides with a bunch of friends. Disney parks are a favorite of children and adults alike. In addition, they offer great deals on special occasions.
10
Hotel suite
If you want to go for something really unique and sophisticated then you must book a hotel suite to throw the birthday party. Hotels offer a wide variety of facilities, you can pamper the birthday boy or girl by using these facilities such as the spa and sauna rooms. You can also enjoy the most scrumptious food by ordering in room service. A hotel suite party is undeniably the most luxurious gift that you can give your special one.
11
Surprise surprise!
While one yearns to plan their sweet sixteen, things could be mixed up by throwing a surprise party for a special person on their 18th birthday. Surprise birthday parties could be done in a number of ways. You can send the birthday girl or boy a fancy invitation to their own party in the morning and pamper them all day by sending them to a spa or on a shopping trip. Another exciting surprise would be to fake a kidnapping. Using props such as face masks and toy guns, you can fool the birthday boy or girl. Later transport them to the birthday venue where they will be in for a real surprise. The most important aspect is to inform all the guests that the party is a surprise so no one lets the word out.
ANY IDEAS ABOUT THIS TOPIC?